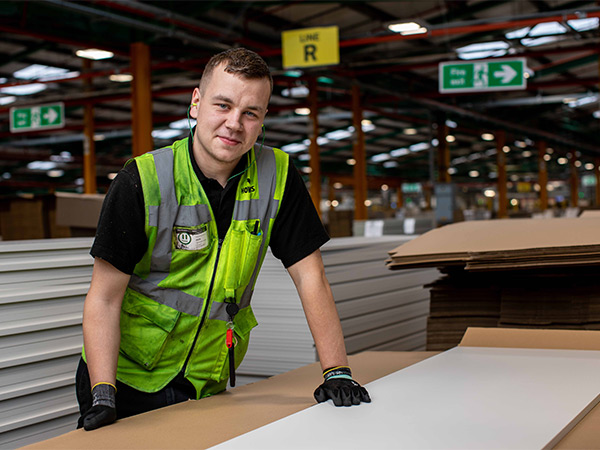 Howdens is one of 10 companies invited to join the National Apprenticeship Week Supporters Club for 2023.
National Apprenticeship Week was created by Department for Education's Education and Skills Funding Agency. During 6th-12th February 2023, companies around the UK are encouraged to celebrate apprentices and their impact on communities, local businesses and regional economies.
Emma Leech, Early Careers Manager, Howdens, said: "Without great people, nothing happens, and we are incredibly proud to be a part of the National Apprenticeship Week Supporter Club for 2023.
"We take our own apprenticeship programme very seriously, as we're developing people who will be integral to our businesses' continued success, as well as the success of the communities and regions in which we operate. To be amongst other companies that are leading the way for apprenticeships is a great honour."
Howdens employs 570 apprentices in the UK in a variety of roles from logistics, manufacturing, engineering, and IT functions.
The business recently received the UK Social Mobility Award for Innovation in recognition of its apprenticeship levy transfer scheme. As a large employer, Howdens pays into an apprenticeship levy, a tax on employers used to fund apprenticeship training. With this, it funds its own apprenticeship training and helps smaller businesses develop theirs.
In 2022 Howdens chose to allocate 20% of its levy to fund construction apprenticeships in small businesses within the local communities in which it operates. This investment has helped to create jobs and support small businesses in the construction industry, helping with the industry-wide skills shortage.