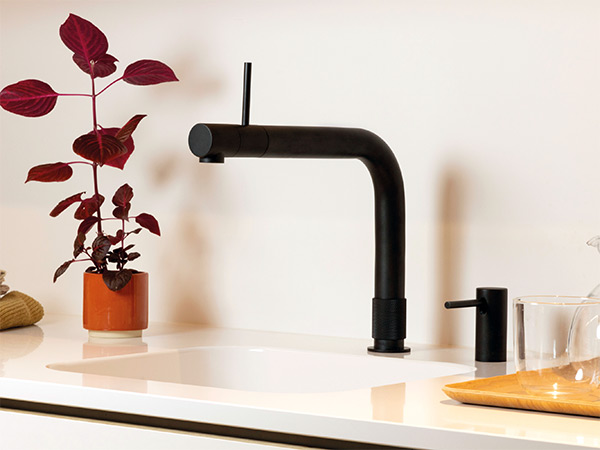 The new Quooker Front is a modern take on the original Quooker design by founder Henri Peteri in 1976.
It has all the usual safety features, like the double push-and-twist mechanism for boiling water, and is compatible with any Quooker tank. It can also be combined with the Cube for sparkling and chilled water.
There are three finishes available: chrome, stainless steel and matt black. 
Tel: 0161 768 5900