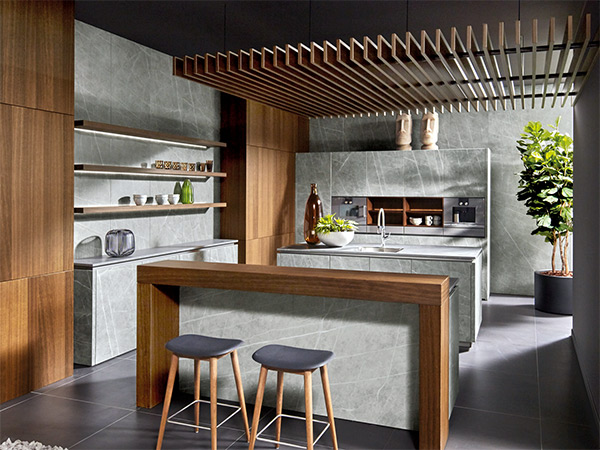 The Ceramic Zaha door from Pronorm was created in response to the increased popularity of ceramic doors.
The surface is supplied from Neolith and is 3mm thick, which means that it is lightweight to open but also durable. The surface has a warm grey finish with brown undertones.
Pronorm suggests pairing the door with other brown and wooden tones from its complete portfolio of 250 door fronts.
Tel: 07818 447678