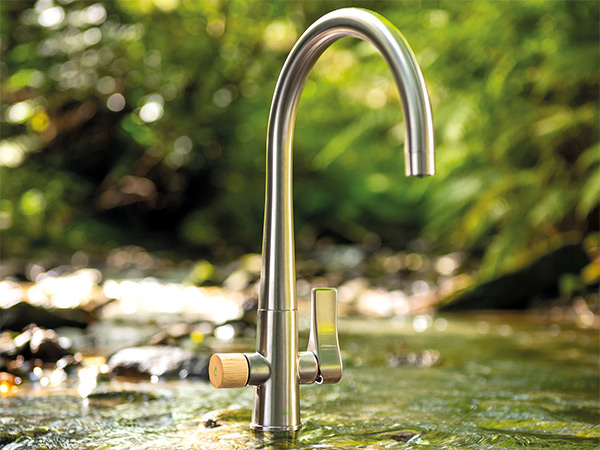 The new Naturalé 3-in-1 tap from Abode is now available for UK customers.
The tap delivers standard hot and cold water and cold filtered water. The design of the tap is sleek and contemporary, with an ergonomic teardrop handle for ease of use.
There is a 5 litres/min flow limiter on the tap to reduce water consumption, which Abode says will use 97% less water per minute without a pressure drop.
Tel: 01226 283434