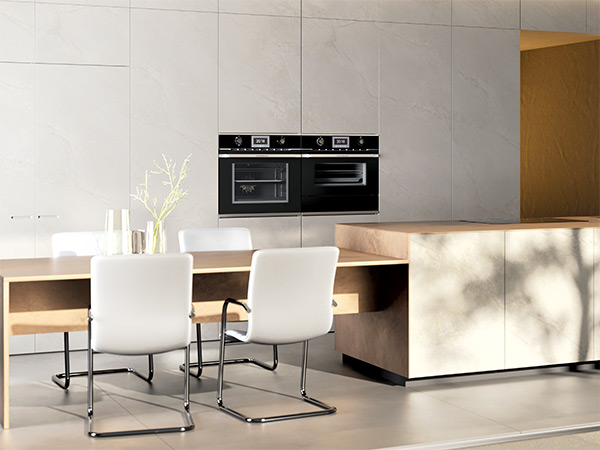 The new K-Series.3 pyrolytic oven (BP6332.0) has a unique pizza function that creates the optimal cooking temperature of 340°C for pizza, making it ready in just three minutes.
Ideal for the pizza lover, as it comes with a pizza stone, shovel and telescopic pull-out shelf.
The oven has a 70 litre capacity with easy-to-use black aluminium control knobs and two speciality functions.
Tel: 01922 698000