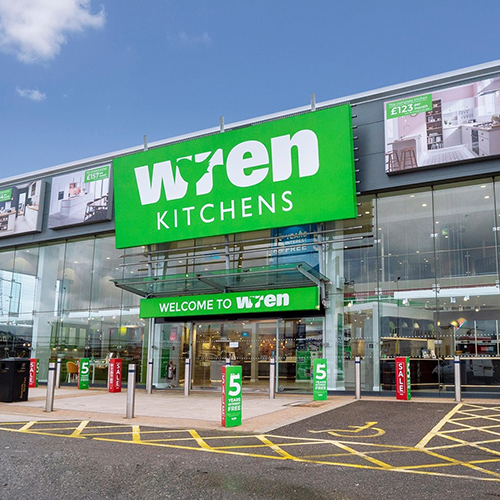 Kitchen retailer Wren has opened two new showrooms in the UK as part of its ongoing global expansion plans following its move to the US.
The two new stores have opened in Crawley, in Sussex and Kings Lynn, Norfolk taking the total number of Wren stores worldwide to 114.
The most recent – a 13,100sq ft showroom featuring 36 full-sized kitchen displays – opened on Boxing Day in Crawley. It has generated 38 new jobs in the local area and brings the total number of Wren stores in the UK to 108.
The recent showroom opening in Kings Lynn – December created 20 new jobs in the local area including management, design home surveyors and information advisory roles.
To celebrate the launch of each showroom, Wren made two £500 donations to several worthy charities in the local areas.
Wren kitchens employs around 7,200 people across all of its sites and is a family-run business. In 2020 the company launched into the US with its first showroom opening in Milford, Connecticut.
In the UK, Wren produces all of its kitchens at its facilities in Yorkshire and Lincolnshire. Its kitchens for the US market are manufactured at its 252,000sq ft factory in Wilkes-Barre, Pennsylvania.
• Listen to the latest episode of the kbbreview Podcast revealing the finalists for the kbbreview Retail & Design Awards 2023 on desktop, YouTube, or on your podcast player of choice like Apple Podcasts or Spotify.