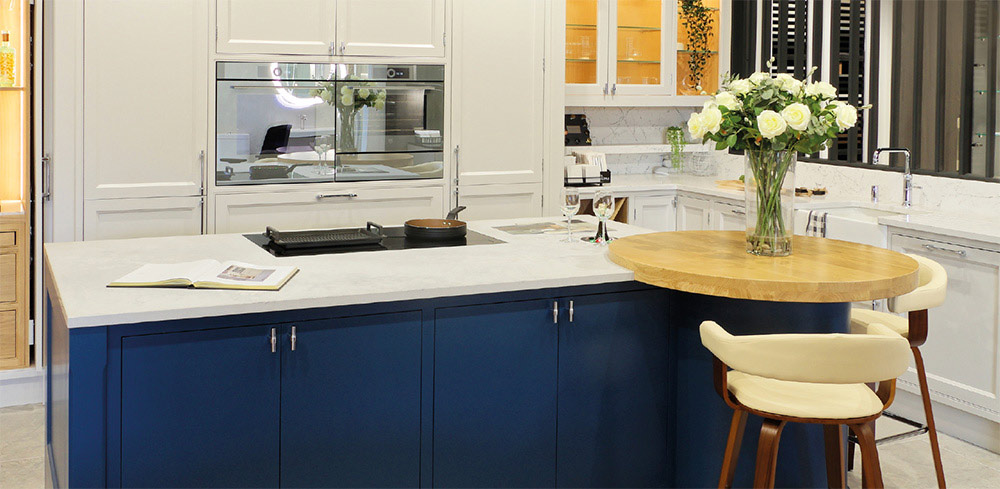 'I don't want safe. I don't want boring'
Luxury kitchen and bathroom retailer Premiere Klasse has just opened its second showroom in affluent Ascot. Chris Frankland meets director Kristian Tolbod to get the full story
If I needed proof of how Premiere Klasse's new Ascot showroom was an astute choice of location, it came as I had to drive around the town four times to get parked, witnessing as I did so a very vibrant and busy high street with lots of boutique and artisan shops.
I am greeted by director Kristian Tolbod and get a quick tour of the showroom. At 1,000sq ft, the Ascot showroom may only be one tenth the size of their first premises in Basingstoke, but I am impressed by their attention to detail, design flair and willingness to push the boundaries with daring choices of colours and textures.
My eye was drawn in particular in the bathroom section to a glass basin and highly polished, colourful lacquered vanity unit from Italian firm Puntotre. And as you walk in the door there is a custom-made wooden base unit for the basin made in their joinery shop.
As Tolbod explains: "I don't want safe. I don't want boring. I always double check that a design is going to work from a fitting point of view, but apart from that the designers, so long as they have the client's permission, have free rein. Let's show the customer what can be done. Let them rein us back in."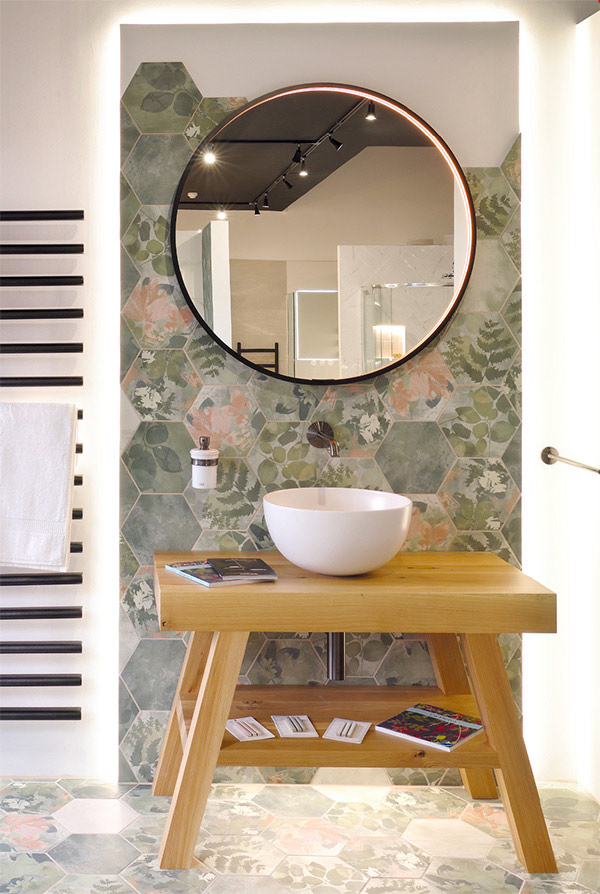 Interior designers
And with that in mind, I recall that on his website he makes a point of employing qualified interior designers rather than just people who are good with CAD programs.
"Where we separate ourselves from a lot of the competition is that with them you will see the same bathroom or same kitchen design going out time and time again," Tolbod says. "They are all grey shaker or grey handleless. It is an easy sale and an easy commission for their designers.
The Ascot showroom has been open just three months at the time of my visit in November, but Tolbod explains that he has 16 years' experience in the KBB industry, having worked for a fitting company that often handled some very big contracts, looking after 60,000 homes across the South.
"The whole principle of both showrooms is that everyone knows grey or white, and where a bright green unit isn't going to sell every day, it gets people to realise you can be braver. We can make the bathroom a fun space."
Tolbod believes it all comes down to how far you are prepared to go to meet the client's needs and so his designers need to know how to talk to clients and work with them to achieve their desired goal.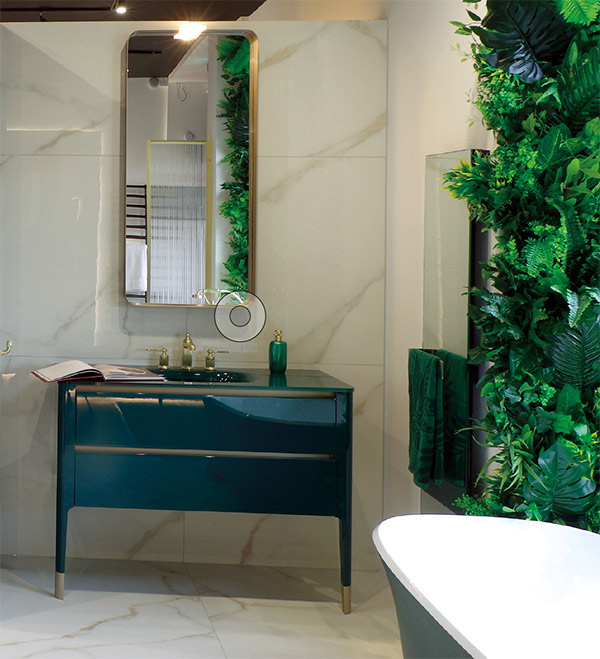 He left them in 2013 and set out on his own as a one-man-band plumber. He had soon employed four more plumbers and was then joined by one of his current co-directors at Premiere Klasse, Richard Hasted, who was a carpenter. In 2016, they decided to partner and form a fitting company they called Dependon, which worked for developers and interior designers. They even did installations for Wren. Dependon now does all of the installations for Premiere Klasse.
First showroom
So in 2018 they started looking at some small units for a showroom.
"Initially we were looking at premises of 2,000 to 3,000sq ft," recalls Tolbod, "then we looked at 6,000sq ft and just as we were nearly signed off on a building, our agent said he had a former Range Rover and Jaguar showroom in Basingstoke that was empty and available immediately, so we took it. And that's how it escalated to 10,500sq ft. There we are next to BMW and Mercedes dealerships, opposite Topps Tiles and there is a Starbucks and a Greggs, and there's lots of traffic. It pulls in the right demographic."
In the Basingstoke showroom they have 30 bathroom and nine kitchen displays, and they are all full settings. They also have a special area with samples and brochures where clients can make their own mood boards.
Ascot, on the other hand, boasts just seven bathroom settings and two kitchens. The main kitchen display is a large in-frame design that is entirely bespoke and made for them by Charles Yorke, while the second display is a contemporary handleless option, made for them in Germany. In Basingstoke, they also offer Kustom-house kitchens from Denmark.
In bathrooms, Premiere Klasse offers a selection of carefully curated high-quality brands sourced from Europe and the UK.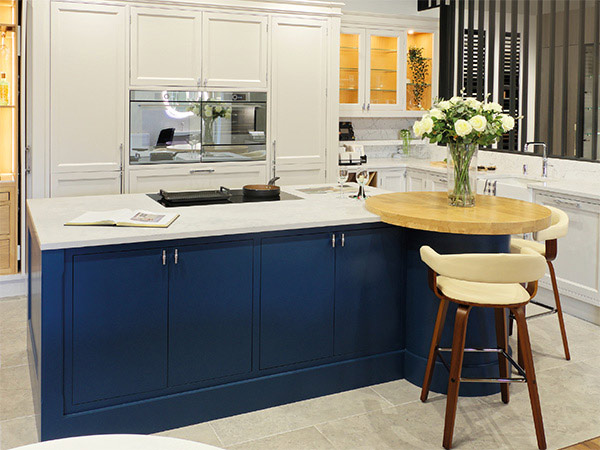 "We know the brands that we are comfortable with, that offer good service and quality, where we have a good relationship with the reps and management," says Tolbod.
"We know 99% of the time we are not going to get a problem with them and if we do that there is a good service backup behind them. We are striving to be in the high-mid to high-end market."
Basingstoke has about 80% walk-in trade, whereas in the Ascot showroom, most of their business comes from interior designers.
"We work with seven or eight interior designers. In the immediate area where we are working, including Sunningdale and Wentworth, it is not so much the clients coming in off the street, it is their interior designers. We also work with the architects at the top of the road."
Unusually, given the fact that it serves quite an affluent area, Premiere Klasse offers finance, but so far there have been no takers.
"We have clients we service from the Cotswolds to south London," he tells me. "The next showroom will be a full luxury boutique, where we will be putting in brands that people haven't heard of and that are exclusive to showrooms with not a single presence online. We are trying to mix things up a bit and keep that growth rolling.
We have no plans of going inside the M25. There is too much competition there. We will look more on the outskirts, mainly down south up to
the Cotswolds."