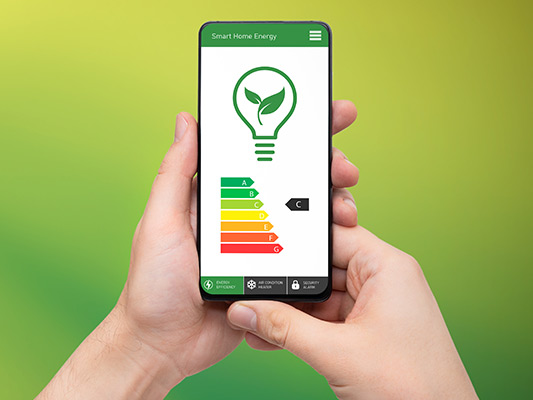 As electricity and gas prices continue to rise, retailers must play their part in educating consumers about the benefits of of energy efficient and sustainable appliances or risk losing sales, according to industry experts.
According to the CEO of the Association of Manufacturers of Domestic Appliances (Amdea), Paul Hide, retailers need to understand the features of sustainable products or risk losing customers.
He said: "Retailers who don't focus on the sustainability message as a priority are likely to lose customers to those who do."
Amdea offers a variety tools for customers and retailers to get to grips with energy saving and appliances. Recently it released the Know Watt's What energy-saver calculator to show how simple swaps can save end-users money over a year. For example, according to the calculator people can save £54 per year using the eco mode for every laundry load, £37 per year by always using the eco mode on a dishwasher or £58 a year choose rating 'D' over 'G' if replacing a fridge freezer.
Some retailers say that selling appliances off the back of their eco credentials is difficult because many consumers are concerned that eco-friendly appliances offer a lesser performance in comparison to standard models. Hide wants to encourage retailers to debunk these myths and educate customers.
"We want to stress that modern technology using eco settings will not compromise performance," Hide said. "The eco-setting is the standard to which all new machines are tested. Selecting it saves energy and water, which add up to real money savings over a year. Know Watt's What is full of money-saving advice from our experts, who know these products inside out."
From the manufacturers' perspective, Fisher & Paykel's market product manager Jo Jackson said that some customers may need steering on the right products. She explained: "A sustainability journey may start with personal preference – but there are areas of change that can be influenced. For example, some may prefer the open flame of a gas hob, but an induction hob is eco-friendlier as it uses much less energy whilst being extremely controllable and intuitive. It's about changing our habits for the better whilst still enjoying the experience of cooking at home."
Selling the longevity of a product is a way to engage customers in the buying process, especially when selling premium products. Jackson said: "Brands at the premium end will also come with additional benefits that will help retailers and showrooms to sell in their longevity to the consumer.
Making sure that the product will last is another concern for consumers and choosing durable products is key to this. Vijay Bhardwaj, marketing director at Beko plc UK and Ireland, explained: "Creating a kitchen comes at a cost and consumers are always looking to invest in appliances that are built to last. In addition to the durability of appliances, designers also need to ensure selected appliances feature unique technologies that meet consumers' needs, whilst also helping to reduce their energy consumption."