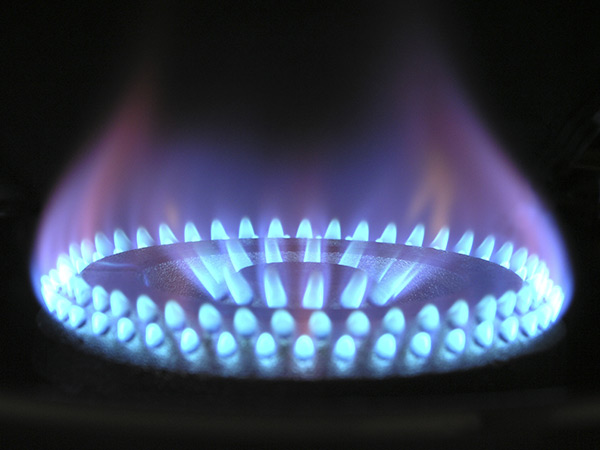 Fumes given off by gas stoves have been identified as the cause of one in eight cases of childhood asthma in the USA, according to new research by Harvard Medical School.
Around five million children in the USA have asthma and the new report suggests that 650,000 of those could be triggered by the gas stoves in their homes.
From 2025 new-build properties in the UK will no longer be provided with a gas supply, while over in the USA, the federal government has not made a commitment either way so far, but certain states and cities already have bans in place.
Around a third of USA households use gas stoves, while in the UK that amount is much higher. Although there has been a fall in the popularity of gas ovens in the UK from 50% in 2005 to 38% in 2017, according to Statista's figures, BEIS says that gas hob ownership in the UK was around 60% in 2020.
During cooking gas stoves give off nitrogen dioxide, which is a known lung irritant. A report by US energy practices institute, the RMI, found that cooking and baking give off "high concentrations of nitrogen dioxide". According to the Lancet medical journal, almost two million new childhood asthma cases worldwide were linked to nitrogen dioxide pollution in 2019.
The Harvard Medical School also found that emissions for the stove occurred even when appliances are turned off, creating indoor air pollutant levels that are several times worse than pollution experienced outdoors from car traffic and heavy industry.
As regulation on gas stoves is determined by the individual US state or city, some areas of the USA have started to phase out or ban gas stoves in new homes, like New York City has made a total ban for all gas hook-ups in new buildings.
Richard Trumka, a commissioner at the US consumer product safety commission, said: "We need to be talking about regulating gas stoves, whether that's drastically improving emissions or banning gas stoves entirely. And I think we ought to keep that possibility of a ban in mind, because it's a powerful tool in our tool belt and it's a real possibility here."
The Harvard Medical School has made some suggestions of things that people can do to lower the risk in their homes. The first is having good ventilation by opening windows while you cook and using fans and extractors to move the air out of the kitchen. Using air purifiers can also improve air quality overall, especially if they have a high clean air delivery rate (CADR).
Another suggestion from the Harvard Medical School is switching to electric appliances and using the gas stove less often. Switching the gas stove out all together and replacing them with the and an eclectic option or using a slow cooker, pressure cooker or microwave instead.