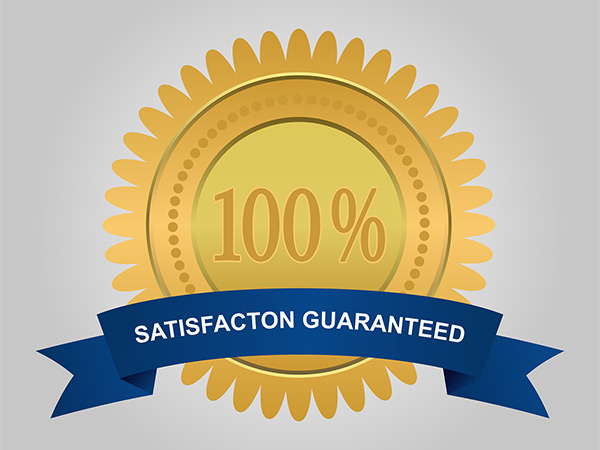 Retailer guarantees and warranties
Toby Griffin investigates the importance of guarantees and warranties to the KBB sector. What do they mean for retailers and what value do they add to the sales story?
According to author Morgan Rhodes: "There are no guarantees in life, only strong possibilities". So, although a manufacturer might have made a product to the highest quality, no-one can say for sure that it will last a decade, a year, a month, or even be working on installation. 
To reassure customers that they are buying a well-made product, and that they won't be left high and dry, guarantees are legal agreements made to assure a purchaser that an item will be fixed, replaced or refunded if it fails within a certain time period; and have become expected since the advent of consumer rights.
With an assumption by the general public that some sort of guarantee is in place for every order they place with a KBB retailer, what's fascinating is – in researching for this analysis – the variety of guarantees and warranties that are available in our industry, what they cover, and how they are implemented.
To start then, it is important to understand what legal rights customers have. Let's get a quick overview of the UK's Consumer Rights Act.
First of all, of course, goods should be of a satisfactory quality. Simple. They should be fit for purpose. Tick. And finally, they should be as described. All pretty straight-forward.
Then it starts to get a bit more interesting. If what has been bought doesn't satisfy any one of the three criteria outlined above, then the retailer that sold it is responsible. It's easy to try to pass the buck on to the manufacturer, but – at the end of the day – if they were dissatisfied with the product, the customer's legal dispute would be with the retailer. Next it becomes more nuanced, and the following section is vital for retailers to understand.
Within thirty days of taking ownership of a product (date of purchase or delivery date, whichever is later) the customer has a right to reject a faulty product and claim a refund.
Then between one month and six months – if an attempt at a repair or replacement is unsuccessful – the retailer must offer a refund, unless they can prove that the product was of satisfactory quality on delivery. Notably the retailer can't make any deductions from a refund in this instance. After six months, if a defect develops, the burden is on the customer to prove that the product was faulty at the time the goods were delivered to them, which in practice may require some form of expert report, opinion or evidence of similar problems or defects across the product range. This legal protection for the consumer lasts up to six years (five in Scotland).
Often not known by retailers is that in these instances between six months and six years they can make a deduction from any refund for fair use, so for example, if an oven packs up after three years, the retailer could argue that half of its lifespan has passed, and therefore only offer a 50% refund. Bear in mind though that a civil court judge would be the final arbiter on these matters, and the retailer must always demonstrate that their decision was reasonable. 
Interestingly, in the minds of both the general public, and retailers, the use of the terms "guarantee" and "warranty" can start to become somewhat interchangeable as they both provide back-up in the event of a fault occurring; but in the UK there is a defined difference between them. According to Which? guarantees are usually free and offered by the manufacturer and are an assurance regarding quality and lifespan with a promise to repair or replace if the product doesn't live up to the billing; whereas warranties are akin to an insurance policy and are often not free. Notably most home contents insurance policies don't cover appliance breakdown.
Lengths of guarantees vary hugely in our sector, with product type and brand being the main differentiators. There are many products, and often installation, that offer no defined guarantee; and those that offer anything up to a 'lifetime' guarantee.
On that topic, we need to talk about what exactly constitutes a Lifetime guarantee. Posting a poll on Linkedin, I asked 'How long should a lifetime guarantee last?' and the opposing views were laid bare.
By only a hair's breadth, and with 43% of the vote, "The customer's lifetime" was the winner; followed just behind by "The product's lifetime" with 37%. Such a gulf demonstrated the confusion (and often infuriation) that can lead to big fallouts between customers and retailers.