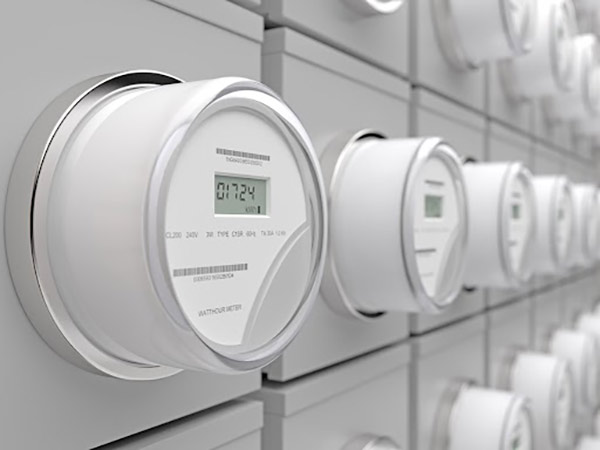 Business chiefs have condemned the Government's new Energy Bills Discount Scheme (EBDS) for businesses that comes into effect on April 1.
The scheme – which will run until March 31, 2024 – replaces the current Energy Bill Relief Scheme that was introduced on October 1, 2022, and which comes to an end on March 31.
Chancellor Jeremy Hunt said that he wanted to avoid a 'cliff edge' when the old scheme came to an end but warned that "continuing the current level of assistance for firms would be 'unsustainably expensive'" and admitted the new scheme would not provide the same level of support against skyrocketing energy costs. The Government has set a cap of £5.5 billion based on estimated volumes.
With a dramatic reduction in the level of support that businesses will receive going forward to mitigate the soaring cost of energy, The British Independent Retailers Association CEO Andrew Goodacre has slammed the move, saying that the Chancellor "has replaced a cliff edge with a death slide for independent retailers".
Retailers are certainly among the type of businesses eligible for the support scheme. As are most manufacturing industries in the domestic appliance and KBB product fabrication sectors. As with the original scheme, suppliers will automatically apply the reduction of bills to all eligible users.
The new scheme provides the following support for businesses:
Eligible non-domestic consumers will now receive a per-unit discount to their energy bills during the 12-month period from April 2023 to March 2024, subject to a maximum discount. The relative discount will be applied if wholesale prices are above a certain price threshold. For most non-domestic energy users in Great Britain and Northern Ireland these maximum discounts have been set at:
• Electricity: £19.61 per megawatt hour (MWh) with a price threshold of £302 per MWh.
• Gas: £6.97 per MWh with a price threshold of £107 per MWh.
The previous scheme was more generous in its support and offered:
• Electricity: £211 per megawatt hour (MWh) / 21.1p per kilowatt hour (kWh)
• Gas: £75 per MWh / 7.5p per kWh
The new scheme also recognises that some users are particularly vulnerable to energy prices because of the nature of their operations and these, referred to as Energy and Trade Intensive Industries (see full list here). These will receive a higher level of support, namely:
• Electricity: £89 per MWh with a price threshold of £185 per MWh
• Gas: £40 per MWh with a price threshold of £99 per MWh.
The Government website gives examples of what the new support scheme will mean for certain businesses.
For a small retail shop, under the new scheme, EBDS will means they will receive up to £403 in the 2023/24 financial year. Under the old scheme, they would have received a 40% reduction on their monthly bills.
For a medium-sized manufacturing company, EBDS provides them with support of up to £687,120 for FY23/24. Under the old scheme, that would have been £2.58 million.
Bira CEO Andrew Goodacre commented: "Last year we saw energy bills for indie retailers increasing by 500% £15,000 to £20,000 more than usual. These businesses will now have another £6,000 per annum of costs to deal with, at a time when consumer spending has fallen, and other costs are set to increase.
"The burden on small retailers is set to increase significantly again. Treasury will refer to the extra retail discount in business rates, but this was needed to offset the average 10% increase in rateable values following the recent revaluation."
Reacting to the new scheme, Tom Reynolds, CEO of the Bathroom Manufacturers Association, said: "The tapering of support for energy costs shows why it is so important for manufacturers to be as energy efficient as possible, and why BMA members have been focussing so heavily on that transition. It's no longer about investing in green for your brand, it's about business viability.
"For some manufacturers, particularly those with the most energy intensive processes that are harder to adapt, the EBDS will be even more disappointing and disheartening."
"A huge disappointment" was how Federation of Small Businesses national chair Martin McTague summed it up.
He said: "The decision to all but eliminate help through the Energy Bill Relief Scheme (EBRS) is a huge disappointment for small businesses. For those struggling, the discount through the new version of the scheme is not material. Many small firms will not be able to survive on the pennies provided through the new version of the scheme.
"This is so out of touch. Two pence off a kWh of electricity and half a pence off gas is totally insignificant for small businesses, despite costing billions to the taxpayer. The Government will inevitably have to come back."
He added: "Our latest research shows one-in-four small firms anticipate either closing, downsizing, or radically changing their business model when the Government reduces energy support after March. Five days after the Prime Minister's pledges to restore optimism and hope and grow the economy, small firms will feel let down by the Prime Minister's decision to call in the scheme decision planned for December and cutting back the scheme to such a minimal state."