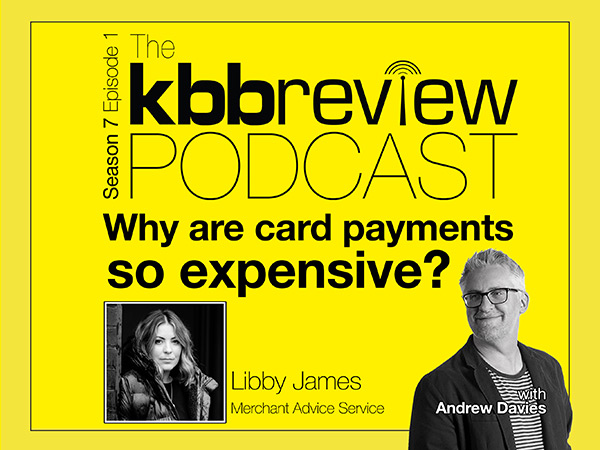 The kbbreview Podcast has kicked off Season Seven with an in-depth look at why card payment service for kitchen and bathroom retailers continues to be such a headache.
It doesn't get more important than getting the money off the customer and into your bank account, but when it comes to card payments, why do kbb retailers have to pay such comparatively high fees? And why do they have to jump through so many hoops to get an account with a provider at all.
It turns out that kbb retail is classed as 'high risk' by card service providers.
"There are three main reasons why," says card payment expert and podcast guest Libby James from Merchant Advice Service. "First of all, the transactions tend to be higher amounts, then the lead time between the transaction and the delivery of the product tends to be quite lengthy, this leaves the bank open to risk and then the third reason is chargebacks, which tend to be higher than normal."
So the industry is already seen as high risk before the providers start looking at the viability of the individual retailers.
You can find out more and hear some great advice from Libby James on the latest episode of the award-winning kbbreview Podcast.
Listen below, on desktop, YouTube, or on your podcast player of choice like Apple Podcasts or Spotify.