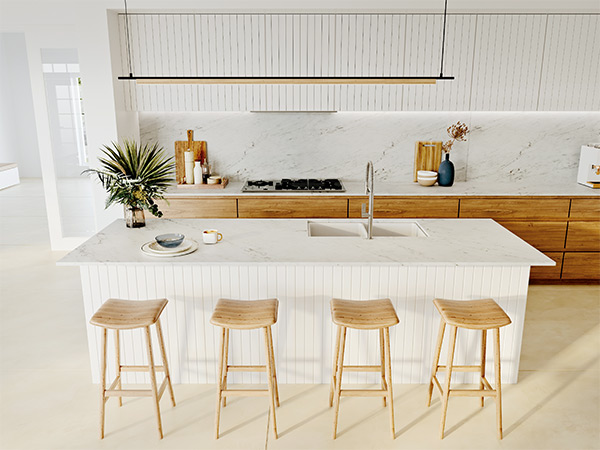 Dekton's new SilverKoast collection comprises four surfaces inspired by the Californian coast in bright whites with either a velvet or polished finish.
Malibu has a polished finish and light, short veins across the surface, and Laguna has similar veining but with a velvet finish.
Marina also has a velvet finish with cool pale veins, and Salina is similar but with the polished finish. The hard-wearing surfaces are carbon-neutral.
Tel: 01256 761229
www.cosentino.com/dekton