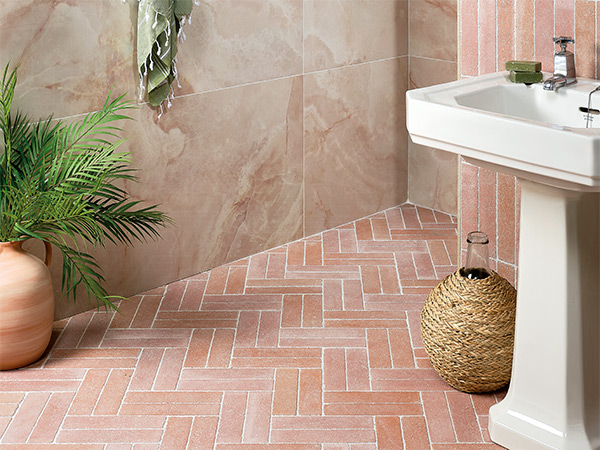 The Reform tiles from Ca' Pietra are made from 60% recycled stone materials.
There are three size formats to choose from – 122.5mm square tiles, 250mm square tiles and 60mm x 250mm long thin tiles.
Colours range from blues to pinks and neutrals and include Sapphire Blue, Emerald Green, Aqua, Forest Green, Khaki, Leaf Green, Mint, Rosso, Cotto, Salmon Pink, Bianco and Nero.
Tel: 01380 735885