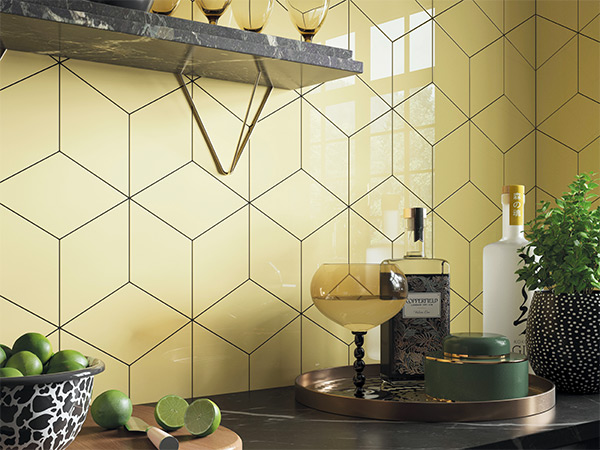 The new Rhomboid collection from Verona has a geometric design to help add visual impact to small spaces.
The collection offers six colourways: white, light grey, yellow, taupe, steel and pink. The tiles are 152mm x 263mm and are made from ceramic. The colours can be used alone, or mixed and matched to create an eye-catching design.
Coloured grout, as pictured, also helps to make the colours pop.
Tel: 0113 244 4984