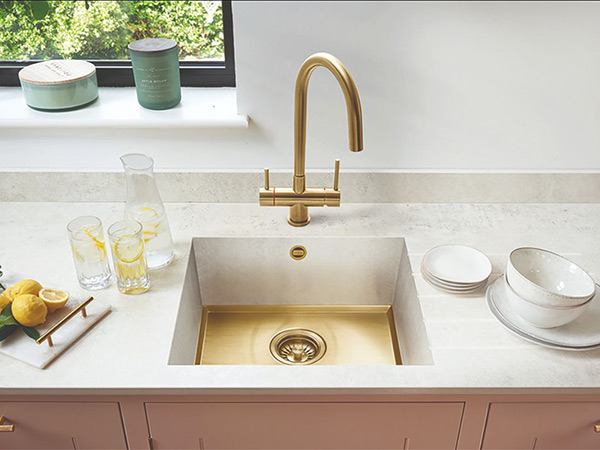 Caple's new SASO sink has a unique design, as the worktop looks like part of the sink with a waterfall effect.
The bottom of the sink and the overflow are on view, while the rest of the sink is the worktop. The sink can be used on quartz, solid surface or stone.
The design is said to make the sink easy to clean, as it is made from 1.2mm brushed stainless steel for durability with a 90mm waste outlet.
Tel: 0117 938 1900
www.caple.co.uk