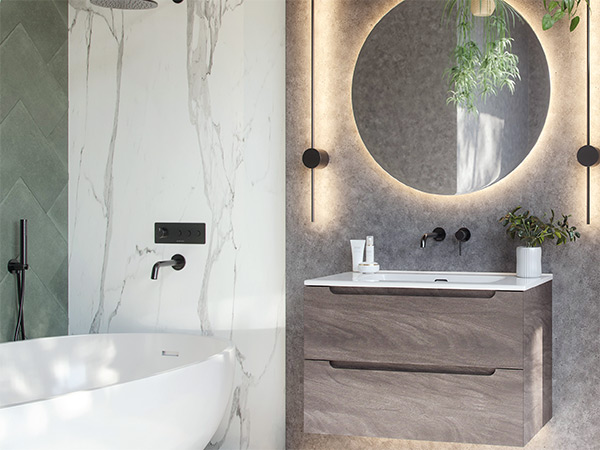 Most wall-mounted basin taps need to be paired with a washbasin that sits on top of a vanity unit or countertop, but Armera has designed a new no-tap-hole basin that is mounted in-cabinet.
The product answers what Armera saw as the need for a different solution. The sizes available are 600mm and 800mm in width.
The slim profile of the in-cabinet basins is said to give a contemporary look to vanity units.
Tel: 01225 251204