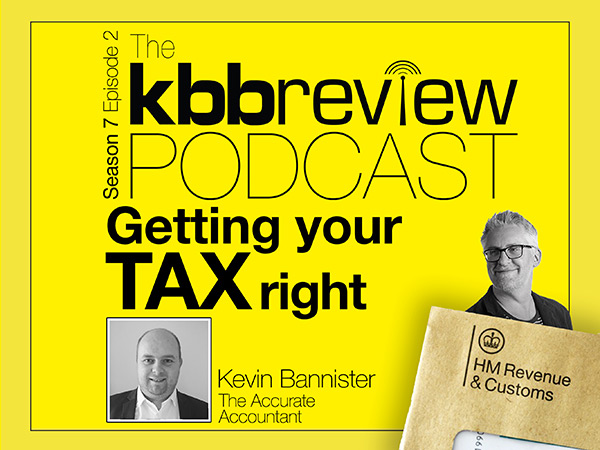 This week we're talking about….tax. No, don't switch off because we're only a week away from January 31st when everyone who has to fill in a self-assessment needs to have pressed submit.
So it seemed like a good excuse to talk to a KBB retail tax expert to find out how this sector approaches something we all know we need to pay, but we all don't really want to do it.
We'll meet Kevin Bannister, who is the MD of The Accurate Accountant. There's some great advice in here AND you get to hear Andy's favourite accounts joke. It's worth it just for that.
Listen below, on desktop, YouTube, or on your podcast player of choice like Apple Podcasts or Spotify.