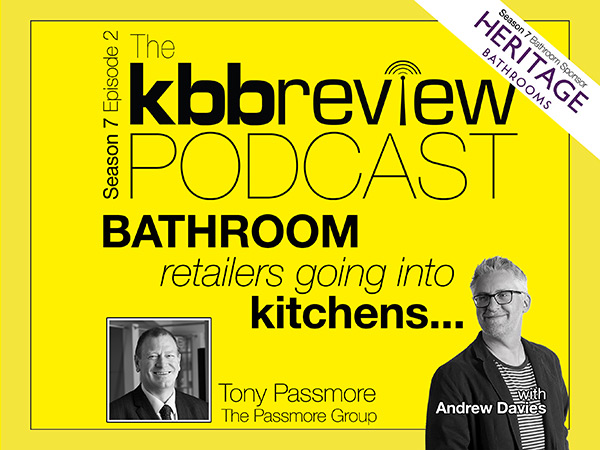 Great episode this week talking about something that is a rare sighting within this sector – a bathroom retailer that has diversified into kitchens.
It's much more typical to see kitchen retailers start a bathroom arm but much less common to see it the other way around. But in uncertain times there are many retailers out there almost certainly looking to try news things and expand their offering and appeal.
So we're going to hear from a very experienced retailer who's done just that – Tony Passmore of The Passmore Group based up in Yorkshire – and, trust us, it's worth it just to hear his views on what makes a successful kbb retailer.
A huge thanks to our Bathroom Sponsor for Season 7 – our very good friends at Heritage Bathrooms. As so many of you will know, they're a UK leader in bathroom products and have been for many, many years. They've just had the biggest launch in Heritage history with FIVE fabulous new looks, a wealth of new products, and a brand-new brochure! You can find out all about it at heritagebathrooms.com
Listen below, on desktop, YouTube, or on your podcast player of choice like Apple Podcasts or Spotify.