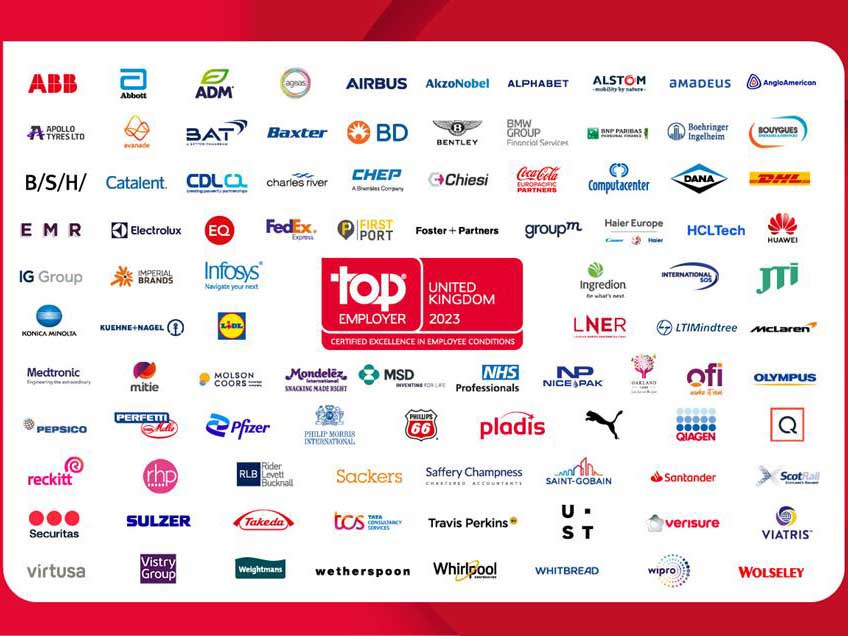 Three leading brands from the KBB industry have been recognised as being among the best employers in the UK and Europe by the Top Employers Institute.
The 2023 award was given to BSH – for the eighth consecutive year, Whirlpool – for the sixth consecutive year, and Haier Europe & UK in recognition of their "dedication to providing the best working environments for employees through progressive HR policies".  
Gunjan Srivastava, CEO, BSH UK, said: "We are delighted to be one of the select number of UK organisations to be certified as a Top Employer. To be recognised for the eighth year running after a challenging year in the industry, is something we're extremely proud of."
Whirlpool EMEA vice president of Human Resources, Fabio Colombo, said: "We are proud that an influential institute as Top Employer has recognised once again our commitment in this path both in Italy and in Europe. We believe it is important and fundamental to play an active role in building a sustainable world and working environment by putting the well-being of people among the priorities."
David Meyerowitz, CEO, Haier UK & Ireland said: "Our team has worked incredibly hard to ensure that the care, development and wellbeing of our people is always a priority. This accreditation from the Top Employers Institute is a global recognition of our work and excellence in this area."
The awards, which were established more than 29 years ago, are based on the results of Top Employers Institute HR Best Practices Survey. This assesses each company in areas, such as people strategy, work environment, talent acquisition, learning, well-being, diversity and inclusion.
Top Employers Institute CEO David Plink said: "Exceptional times bring out the best in people and organisations. And we have witnessed this in our Top Employers Certification Programme this year: exceptional performance from the certified Top Employers 2023. These employers have always shown that they care for the development and well-being of their people. By doing so, they collectively enrich the world of work. We are proud to announce and celebrate this year's group of leading people-oriented employers: the Top Employers 2023."