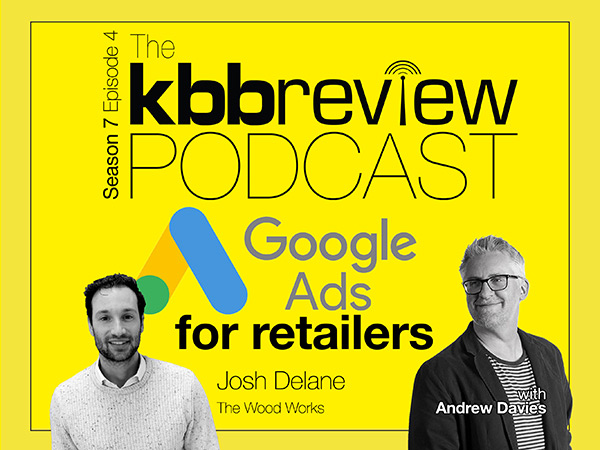 Welcome to The kbbreview Podcast, your host as always is Andy Davies and this is episode 4 of Season 7.
This week we've got another great episode packed with digital marketing advice for kitchen and bathroom retailers from our guru Josh Delane from The Wood Works in London.
In previous episodes we've talked about TikTok, Instagram and Getting the Most Bang For Your Buck and this week we're looking at that other essential – Google Ads.
In theory it's about creating online ads that reach people exactly when they're interested in buying something from you – but how does it work and how do you make sure it's working for you?
We'll be getting all the tips from Josh and hearing how he has used Google Ads to grow his family business.
Listen below, on desktop, YouTube, or on your podcast player of choice like Apple Podcasts or Spotify.