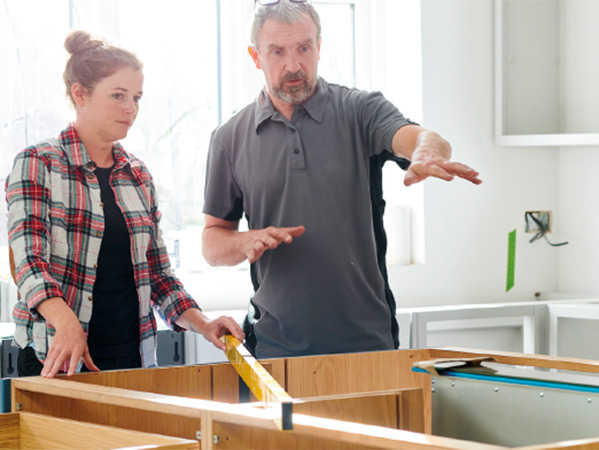 How to hire an apprentice
Getting an apprentice can be overwhelming, so here is a quick and simple guide for getting started to hire your first apprentice.
Hiring an apprentice follows a lot of steps as any new hire but with a few differences that need to be correct.
First, retailers will need to choose the right apprenticeship for their business. Do you want someone to help in your showroom, or are you looking for an installer? Figure out the parts of your company where you can make use of apprentices.
When it comes to finding suitable training programmes, there are many options and courses, so it pays to shop around for the most suitable.
Some may prefer to keep it simple and work with an official training provider, while others may prefer to do it in-house.
Most in-house training programmes won't end with an NVQ or equivalent qualification, so you will need to consider whether that is important to you or your apprentice.
It is also important to check what funding is available and the eligibility criteria. Funding is also dependent on the age of your apprentice and rules may vary in different areas of the UK.
You may need to advertise to find the right apprentice. If you work with an agency, most will generally do that for you. However, it might be better to do your own marketing and perhaps even get in touch directly with local schools or colleges.
Formulate an apprenticeship agreement and training plan before your apprentice joins, setting out clear aims and objectives. Then, once they start, go through the plan with them, agree on those terms, and make any necessary adjustments.
There are not a lot of KBB specific industry courses but one is the Level 2 Fitted Interiors Apprenticeship.
Designed specifically for the KBB industry, the Level 2 Fitted Interiors Apprenticeship is an option for those wanting to train apprentices in installing furniture including kitchens, bedrooms, bathrooms and offices, shops, exhibitions and boat interiors.
The purpose-built course is supported by several industry bodies and professionals including the BiKBBi. More details can be found here: Level 2 Fitted Interiors Apprenticeship.
For specific information about how to get started with an apprentice for each country in the United Kingdom visit these sites:
Apprenticeship information for England: www.gov.uk/employing-an-apprentice
Apprenticeship information for Scotland: www.apprenticeships.scot
Apprenticeship information for Wales: www.citb.co.uk
Apprenticeship information for Northern Ireland: www.nidirect.gov.uk/campaigns/apprenticeships