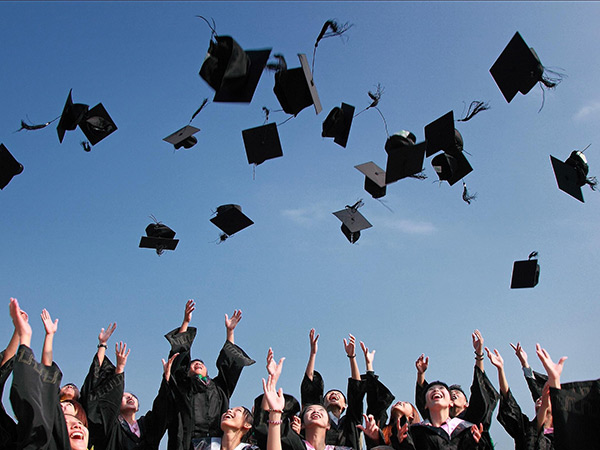 A new apprenticeship university design course is taking the place of the former Foundation Degree in Kitchen Design course at Bucks New University, which closed in July last year.
Designer Johnny Grey and Craig Matson, chairman of The Kitchen Education Trust (TKET), have stepped up to create a new professional apprenticeship degree course for the industry.
Foundation Degree in Kitchen Design was a three-year course and was the first of its kind in the UK. It was launched in 2014 by the now defunct KBB National Training Group (NTG) with support from leading industry figures including Grey and Craig.
It is thought that the failure of the course, which was hailed as an industry milestone, was down to a number of factors including the pandemic, a lack of interest and support from retailers and designers. The departure of Grey and Matson – who were deemed as some of the driving forces behind industry support for the course – was one of the factors that lead to its demise
The new course will focus on kitchens and living spaces and will take four years to complete. The course contents have been accepted and have the support of the Department for Education's Apprenticeships team.
The Bucks New Uni foundation degree was a flexible hybrid learning model, with the students often working full-time in a kitchen showroom while being part of the part-time course. The new course will follow a similar format and take certain elements that are popular from the old course, like the residential weekends.
The university has yet to be fully confirmed. However, Grey and Matson want to target longer-established universities for the course. A the moment, there are talks with the University of Portsmouth about adapting its interior design degrees and other blends of design disciplines with the kitchen design course.
Due to needing approval from Ofsted and the chosen university, the first intake of students will happen in September 2024 at the earliest.
Speaking about upskilling the KBB industry and the need for formal education, Grey said: "The kitchen industry won't gain public trust until we have educated designers. Being sold a line of kitchen units is not the same as receiving the benefits of a person with a vision, rather than a profit-seeking motif, behind each decision.
"Spatial and interior design, cooking ergonomics, quality craftsmanship and understanding of value for money, are skills that belong to those who have studied it. Degree apprenticeships are an accessible, democratic way of spreading education."