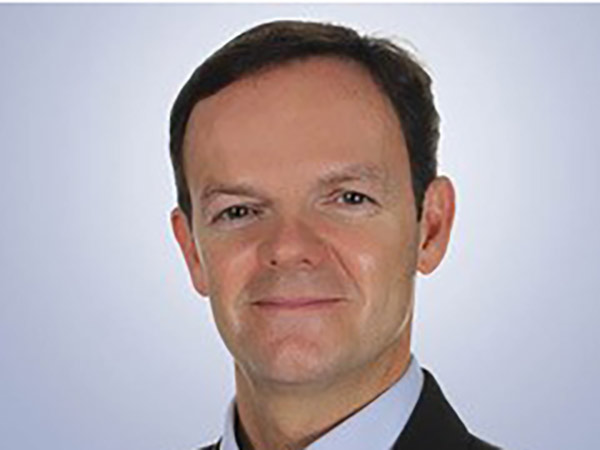 Premium kitchen retailer and manufacturer Harvey Jones has announced the appointment of Vince Gunn as its new CEO.
Gunn (pictured) joins the company from Snug.com where he spent two years as MD. Prior to Snug, he held a number of senior managerial roles at companies including Body Shop UK, Crocs Europe, Sofa.com and Blackwell.
He succeeds Darren Woolsgrove who is said to have transformed the business during his 14-year career at the brand. He also helped facilitate the recent sale of the company to Coniston Capital to support the next phase of the business' growth.
"I joined Harvey Jones in 2008 and have enjoyed working with some extraordinarily talented people to transform the business into a well renowned national brand," Darren Woolsgrove, Harvey Jones' departing CEO, said. "I am very proud of what we have achieved together and am excited to see the future success of the company, confident that it is in great hands."
Speaking about the appointment of Vince Gunn, chairman, Adrian Fawcett commented: "We are delighted to welcome Vince onboard as we embark on an exciting new chapter for the business. His extensive experience across consumer retail will be invaluable as we continue to progress our strategic plans for the company and brand.
"On behalf of the entire Harvey Jones family and Coniston Capital I want to take this opportunity to thank Darren for his long-standing contribution and dedication to the business over the past 14 years. We wish him every success for the future."
Speaking about his new role, Vince Gunn, added: "I am delighted to be joining Harvey Jones. I see huge potential in the growth of our special brand with its market leading product quality and innovative approach to design, underpinned by exceptional customer service and the strength of a first-class team."
Harvey Jones, which was founded in 1977, manufactures handmade premium cabinetry in its Cambridgeshire workshop, which is sold through 28 retail outlets nationwide and with Coniston's backing plans to expand further.