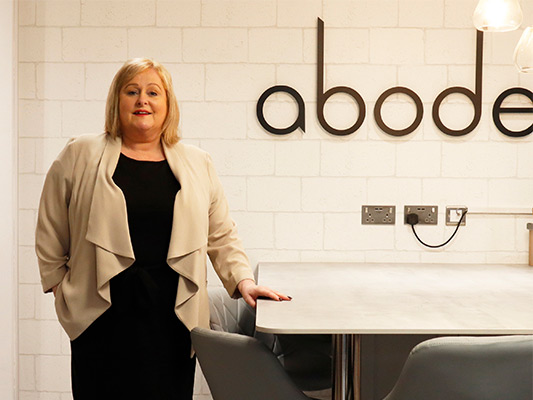 Karen Parker has been appointed as northern sales manager at Abode. She will cover Yorkshire and the Humber, the North West of England and North Wales.
She has experience in several businesses in the KBB industry including Beko Appliances, Smeg UK, Wolseley, Triflow Concepts, and Bathroom Brands.
As sales manager she will look after the northern region with Victoria Hatton who joined the company last year. The pair will be responsible for seeking new business while maintaining relationships with existing customers.
Parker said: "Nearly a month in already, I have the pleasure to say I have been welcomed with open arms, as I look to strengthen my place in the northern sales division at Abode. I have always had a natural ability to garner new and existing business relations, and I look forward to serving real needs and maintaining a transparent route to market for our growing customer base in the northern territories."
Peter Phelan, sales director at Abode said: "I'm delighted to announce the appointment of Karen Parker, adding a new line of communication and sales presence for our customers in the north. Her career to date has an established pedigree and lends itself perfectly to our portfolio of products where quality of design is at the heart of everything we do. I am therefore really pleased to welcome Karen to the company and look forward to seeing her explore, grow, and increase customer sales."