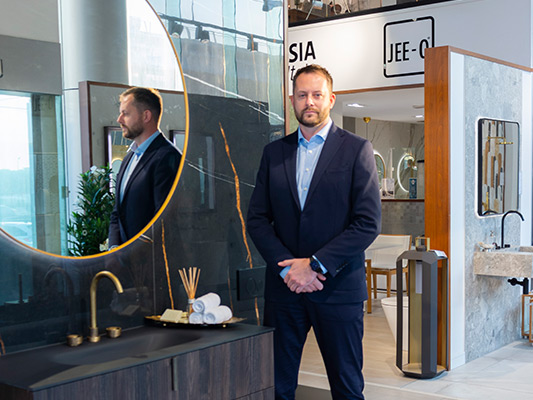 The Sanipex Group has appointed Alex Cooper as sales and marketing director for the UK.
He joins from The Shower Lab where he has gone from area sales manager to sales director, the last role he held for seven years. He started in the bathroom industry at West One Bathrooms after completing an Advanced HND in Interior, Architectural and Spatial Design in Edinburgh.
After West One, he moved to a managerial role at Surrey-based independent retailer Lewis Charles Bathrooms, before moving on to a sales-driven role at Majestic Showers.
Cooper said: "I owe a lot of my knowledge to my start at West One Bathrooms where I gained huge product knowledge and experience that set me off on a great foot in my 20 years south of the border in the kbb industry."
"What excites me most about Sanipex Group and the Bagnodesign brand is the innovative nature of the company and its forward-thinking, progressive attitude it has shown to the sector. This can be highlighted from the huge growth in the MEA area, where I knew the company stood head and shoulders above other brands. It's an exciting opportunity to capture that ethos and expand it here in the UK with my retail and contract knowledge."
Cooper will manage both the Bagnodesign bathroom brand and the Sanipex UK business, which has a wider offer including the Gymkhana outdoor living programme.