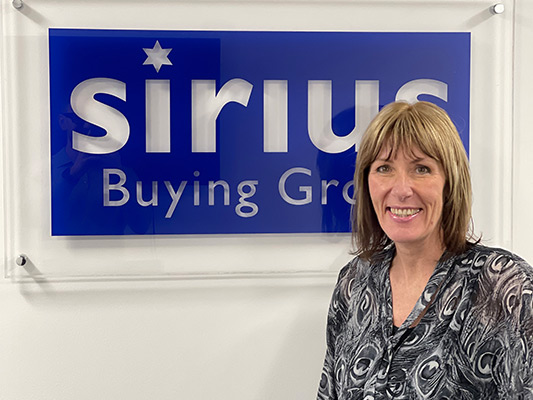 Marion Morton joins Sirius Buying Group as head of commercial. It is part of the buying groups larger plan to expand its retail support and services.
Morton joins the senior leadership team and has over 20 years' experience in trade and business development. In the new role, she will work with suppliers and members to develop new opportunities in the group.
Steve Jones, managing director at Sirius Buying Group said: "Our market and industry moves very fast, in particular over the past two to three years. As independent retailers, our members have unique business goals and targets so our aim is to make sure they have every resource necessary to ensure we, as a group, stay ahead of the game in partnership with our Suppliers.
"Marion's experience and knowledge of the areas we want to drive makes her a great fit for the Sirius Team and her role will complement the ongoing work of our National Business Development Manager, Darren Scott. Marion will be leveraging her expertise in collating and analysing data so our members will always be ahead of the latest trends, while retaining their independence and ensuring longevity in the marketplace."
Morton said: "I am excited to join Sirius Buying group as Head of Commercial and I am looking forward to developing and implementing Sirius group commercial strategies for members, and partnering with suppliers to ensure we that we can achieve mutually beneficial strategies and promotions.
"A key part of my role will be sharing monthly detailed market data and industry intelligence which will guide future business development plans and give us rich insights for strong future growth. As a close-knit, yet highly progressive business community, I am committed to building and maintaining the best possible partnerships and exclusive deals so that both Sirius Members and Suppliers, can enjoy profitable outcomes in equal measure."