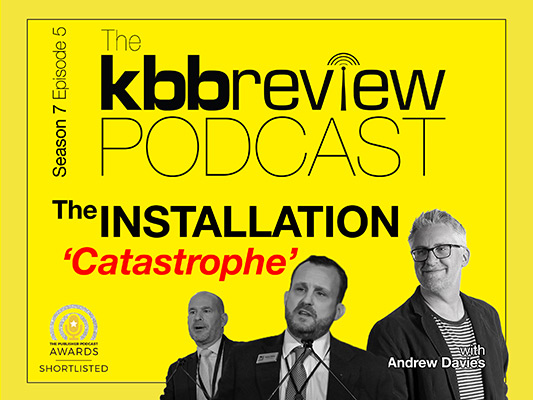 We're returning to the thorny subject of installation this week, thorny because the number of skilled, experienced kitchen and bathroom fitters out in the market continues to be as concerning as ever.
It is clearly so essential to the survival of the UK kitchen and bathroom market that whether you're a manufacturer, supplier, retailer, designer or, indeed, one of the skilled, experienced fitters that are out there then this is going to affect your business massively – even critically.
Last week I went to the annual conference of the British Institute of Kitchen Bedroom and Bathroom Installation – better known as the BiKBBI – and this crisis, this potential catastrophe as CEO Damian Walters describes it, loomed large over the whole event.
There were lots of very interesting speakers there but we're focussing on two of them – Damian himself who, as you will hear, didn't beat around the bush in his views on what the industry is doing, or more precisely isn't doing.
And Mark Farmer, author of The Farmer Review – a report he wrote for Government in 2016 looking at the UK Construction sector. Even then he called that report 'Modernise or Die'. He is now one of the government's most senior advisers on the UK construction industry and, again, his warnings are very stark indeed…
Listen above, on desktop, YouTube, or on your podcast player of choice like Apple Podcasts or Spotify.