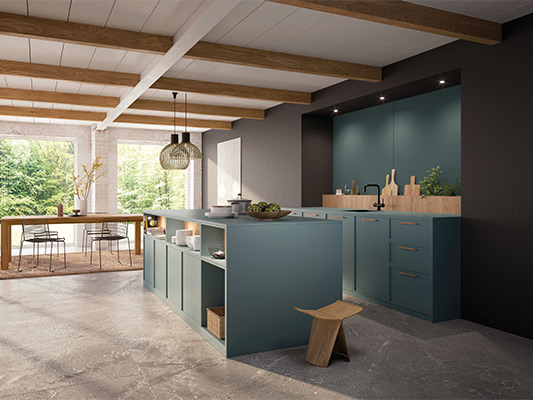 The new Velvet Green colourway is a soft-coat lacquer with a durable coating and a smooth matt finish.
The new shade by Rotpunkt is pictured on the Smala modern door. Green has become a popular accent colour, and this medium-dark option is a different take on this trend.
Soft-coat colours are available in 24 shades and are anti-fingerprint and resistant to chemicals and scratches.
Tel: 07415 113946
www.rotpunktuk.com