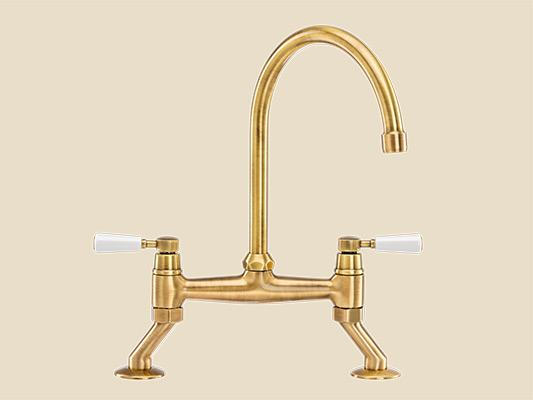 Franke has launched a new brass finish to its Bridge Lever tap. The new colourway is added to the finish collection, including chrome and décor steel.
In addition, the lever handles are made from a white resin to provide a contrast to the bright brass tap.
Franke says the new finish embraces the 'cottagecore' trend and adds country-style charm to a kitchen. It has a swivel spout and is 355mm tall.
Tel: 0161 436 6280