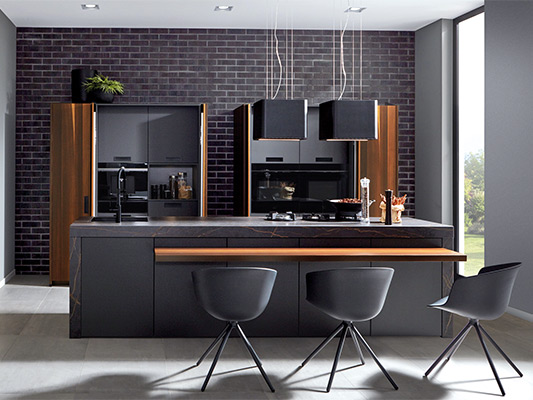 Pronorm says its new Larch wood-veneered door offers a nod to 80s retro design.
Available in the brand's Price Group 8, thanks to its rich red tones and linear graining Larch is said to offer a warm, homely style. In the picture, the new shade contrasts with Organic Black and Stratus Grey Pearl Ultra Matt finishes.
Larch is also available on Pronorm's full-sized pocket doors.
Tel: 07818 447678