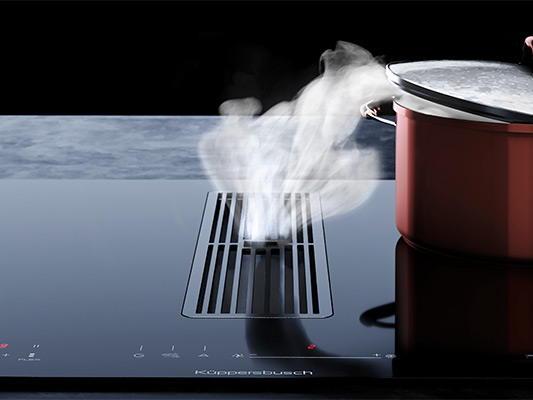 The K-Series.5 from Küppersbusch has a new 2in1 induction hob.
The hob – the KMI8590.0 – has an energy efficiency of A+ but has high performance with ten power levels.
In addition, there are eight automatic power levels for various everyday cooking opinions, including melting, keeping warm, for pasta, poaching, confit, frying, roasting and grilling. It has an 80cm frameless design with a black finish.
Tel: 01922 698000
www.kuppersbusch.com