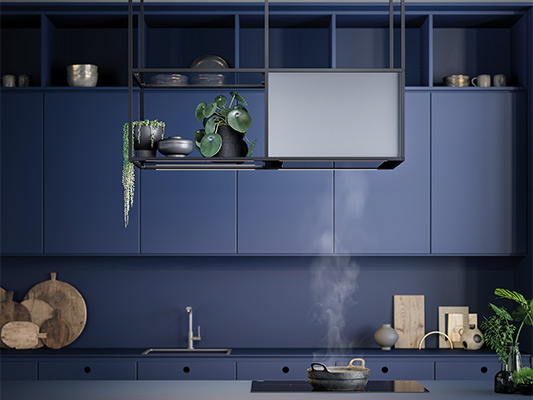 Falmec's Matrix statement extractor has a geometric look with its cubic shelving, and practical design.
It has a range of features to purify the air, such as bipolar ionisation and E.ion technology, which automatically detects any unwanted odours or fumes. It also turns itself on when needed.
Measuring 1,200mm, the extractor offers a choice of three speeds and a boost option. 
Tel: 01727 830380