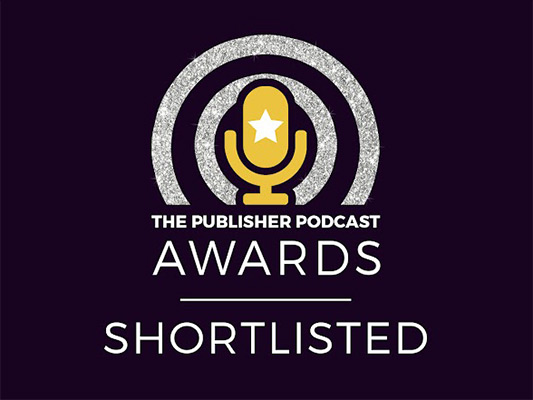 The kbbreview Podcast has been nominated as a finalist in the 2023 Publisher Podcast Awards alongside massive industry names such as the BBC, Financial Times, The New Statesman, Evening Standard and Telegraph.
Shortlisted in the 'Best B2B Podcast' category, kbbreview's weekly show began as a way to keep the industry connected and talking as the first covid lockdown began. SInce then it has
grown with a life and personality of its own. What started as a direct response to a crisis has become a fountain of stories, advice, reassurance and inspiration in the everyday business lives of its dedicated audience.
The news comes as the show is about to celebrate its 150th episode next week
"We're so thrilled to be shortlisted for a Publisher Podcast Award," said podcast host and kbbreview managing editor Andrew Davies. "It's such an incredible medium to talk about this endlessly interesting industry and we love doing it. This nomination from our publishing industry peers tells us that we must be doing something right."
The winners are announced at a ceremony in central London at the end of April.
The latest season features Heritage Bathrooms as Bathroom Sponsor as well as special bonus episodes for the kbbreview Retail & Design Awards featuring the event's 2023 Podcast Partner Sonas Bathrooms.
You can hear the latest episode of The kbbreview Podcast using the player below or on desktop, YouTube, or on your podcast player of choice like Apple Podcasts or Spotify.
You can catch up on the previous episodes via the links above too, or by simply searching 'kbbreview' in your podcast app of choice.