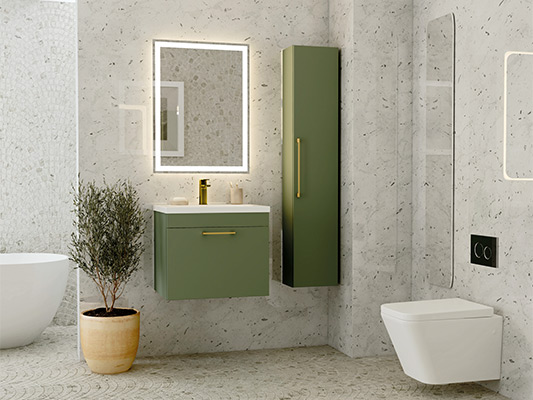 Mereway has added 64 new finishes, from natural woodgrains to modern gloss, to its  Bathroom Colore range.
With a full portfolio of products – including furniture, basins and accessories – available in a broad range of finishes, Mereway hopes that its customers can create their perfect bathroom.
Furniture includes vanities and tall and small cabinets.  
Tel: 0800 028 4466