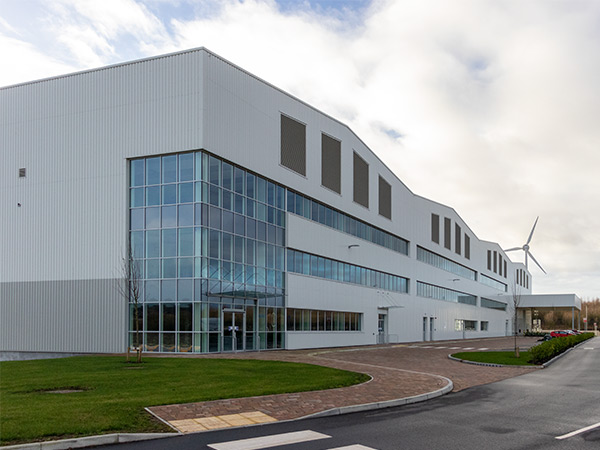 KBB furniture manufacturer Symphony Group has finished its 300,000 sq ft extension to its headquarters in Barnsley, Yorkshire.
The factory in Barnsley is the largest of Symphony's four sites. The total area of the sites is over 1.3 million sq ft if you include the other locations in Rotherham, Wakefield and Nottingham.
The investment cost £30 million, and the HQ is now 800,00 sq ft. It will be operational during the first half of 2023 as the internal fit-out is still underway. The extension will also bring more employment to local people.
Richard Bunton, managing director for Symphony Group, said: "Whilst the current economic climate is uncertain, Symphony continues to look ahead, planning for the long-term and future growth opportunities.
"This investment demonstrates our commitment, confidence and belief in both our business and the loyal customers we serve. Our focus is on delivering quality on-trend products backed by outstanding service and an ethical conscience. As a result, Symphony is a stalwart for the industry."
Sustainability is a vital area for Symphony, and it has plans to expand its delivery fleet using more efficient vehicles.
Recently, it has been awarded gold status by the Supply Chain Sustainability School (SCSS), having reduced its carbon emissions per £1m turnover by 37% in five years, saving 4729 tonnes of carbon dioxide between 2019-2021. One of the main contributors to this achievement is the biomass boiler and using FSC certificated wood.
Looking to the next 12 months, Symphony is launching new ranges and products, including new kitchen cabinetry and worktops.