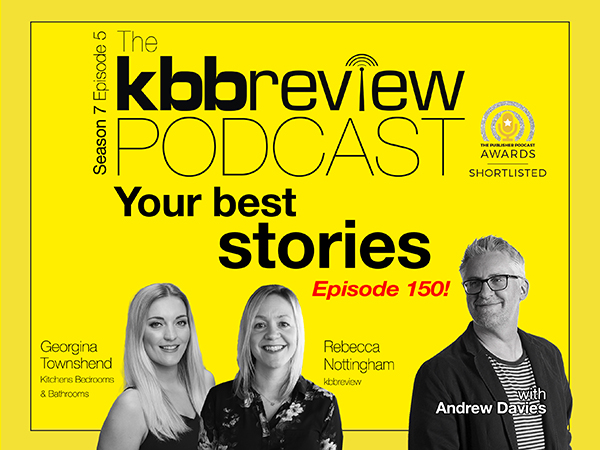 Welcome to The kbbreview Podcast, your host is Andy Davies and this is episode six of season seven.
Now, that's the official designation but in reality this is a very, very special show, as in the grand timeline of The kbbreview Podcast this is our 150th episode.
We love round numbers on this show so what's the best way to mark this momentous occasion, this grand milestone?
By telling some mucky stories of course.
That's right, this is an industry that is built on one simple fact – you must, at some point, go and visit people in their homes. And people, and therefore their homes, can be really, really strange.
So we asked you to send us your best stories, the top tales you always tell all about customers and the weird old stuff you've found in their gaffs.
And you did not disappoint…
Andy was joined by kbbreview editor Rebecca Nottingham and Kitchens Bedrooms & Bathrooms acting editor Georgina Townshend…
If you've got a great story to tell us for next time, then let us know at [email protected]
Listen above, on desktop, YouTube, or on your podcast player of choice like Apple Podcasts or Spotify.