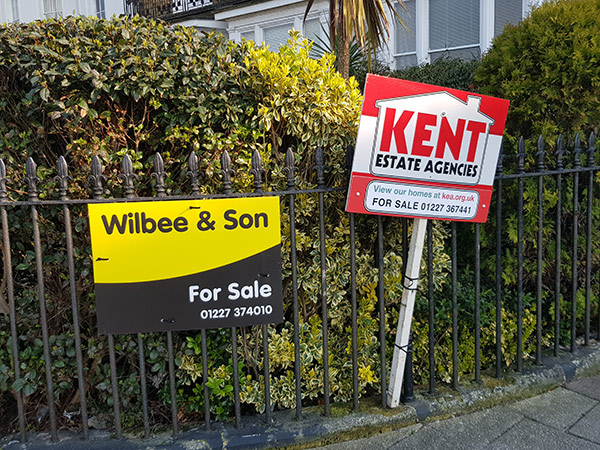 The rate at which house prices are increasing is at its lowest since 2012, which experts are predicting will bring more buyers and sellers back to the market.
Good news for KBB retailers as sellers look at those kitchen and bathroom refurbs that will help get the best price for their houses and as buyers look to refresh rooms in their new homes.
According to the latest Nationwide House Price Index, house prices fell 1.1% year on year in February, the first drop since June 2020 and the weakest house price growth rate since 2012. Month on month house prices fell by 0.5% and were 3.7% lower than in August 2022, with some experts predicting an overall decrease of 8% for the year.
That means the average house price in February is now £257,406 compared with £258,297 in January.
Nationwide chief economist Robert Gardener said: "The recent run of weak house price data began with the financial market turbulence in response to the mini-Budget at the end of September last year. While financial market conditions normalised some time ago, housing market activity has remained subdued.
"Even though consumer sentiment has improved in recent months, it is still languishing at levels prevailing during the depths of the financial crisis. However, conditions should gradually improve if inflation moderates in the coming months as expected."
Commenting on the news, Iain McKenzie, chief executive of The Guild of Property Professionals, said: "Though these are some of the worst growth figures in recent years, the readjustment is hardly the crash that some thought was coming. Prospective buyers will see this as welcome news, as the last couple of years have seen growth that has priced many out of the market. Estate agents are seeing more properties being put up for sale, and with this increased stock comes a fall in prices.
"We are forecasting an overall decrease of around 8% this year, but it's worth noting that even a fall of this size would only put house prices at 2021 levels. It is crucial for inflation to be brought under control if we hope to see confidence restored, but sellers should expect that some buyers will be pushing for some flexibility on the asking price."
Other experts agree this could be a shot in the arm for house sales. Nicky Stevenson, MD of estate agents group Fine and Country, said: "Data released earlier this week showed the average house price has risen by 20% since the start of 2020, representing a £50,000 rise – an astonishing increase compared with the 7.8% increase in the three years prior.
"A slowdown in price growth is therefore playing a part in drawing prospective buyers back to the market, as they are keen to try to secure a good deal on their next home. An improving and increasingly competitive mortgage market is equally giving people more confidence and is already helping with affordability."
Jack Roberts, CEO of SlothMove, added: "Many first-time buyers will see it as their window of opportunity opening, giving them a limited time to swoop before the market rights itself. Their biggest hurdle, as ever, will be the affordability gap, but with rents increasing and borrowing levels relatively settled, it could be their moment."