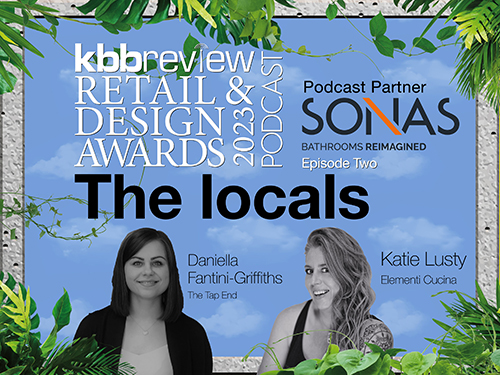 The kbbreview Retail & Design Awards has kicked off a special series of podcasts all about the event and its finalists.
The bonus series will run alongside the current season of The kbbreview Podcast and into the next as it approaches the event date of Thursday, April 20.
The special episodes are sponsored by Sonas Bathrooms, the 2023 Awards Podcast Partner and the first two are available now with the third published next week.
Hosted by kbbreview managing editor Andrew Davies with other members of the kbbreview editorial team, they will feature interviews with finalists and judges and the last in the series will be recorded at the event itself.
"The kbbreview Podcast has been such a success story for us," Davies said. "It's a fantastic medium for really getting to know people and hear their stories one-on-one and that's great for awards as being a finalist is such a personal triumph.
"So I really recommend listening and getting to know them before we reveal the winners in Cardiff. And having a great brand like Sonas Bathrooms as a sponsor really validates the importance of the podcast in the story of the 2023 awards."
You can listen to all the episodes so far, as well as upcoming ones when they're published, at the awards podcast page where you can also find links to the shows on your podcast app of choice,
There are now only a few tickets left for the awards event on Thursday, April 20 in Cardiff. For all the details go to kbbreview.com/awards.