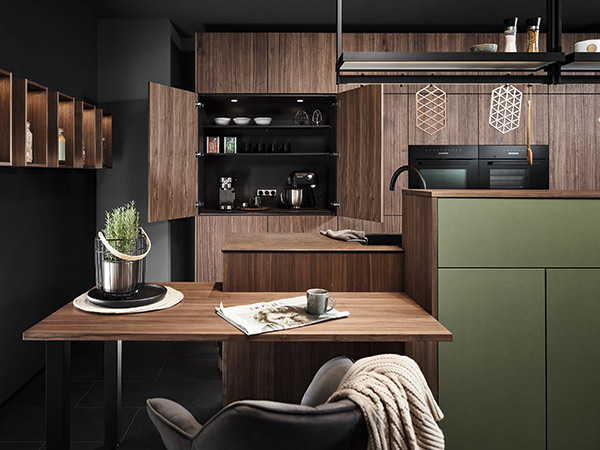 Distributor Euromobel has announced that it is now the exclusive UK and Ireland agent for German kitchen brand Sachsenküchen.
The premium German brand was established in 1908 as a furniture manufacturer and then branched out into producing kitchens in the 1930s.
From its Obercarsdorf  base near Dresden, Sachsenküchen produces around 18,000 kitchen a year, employs around 240 people and sells half of its production to export. It has also been certified as a CO2-neutral manufacturer by the German Furniture Quality Association (DGM).
Euromobel said that Sachsenküchen is renowned for its "high-quality furniture, innovative product design and pioneering technology".
Commenting on the deal, Sachsenküchen chief executive Elko Beeg said: "We are delighted to collaborate with the highly experienced KBB specialist Euromobel, offering us a unique opportunity to develop our brand in the UK. We look forward to building upon our export success internationally and working closely with new markets."
Speaking for Euromobel, managing director Bodie Kelay commented: "We are very pleased to be working with Sachsenküchen, it's a highly coveted German kitchen brand and an exciting new addition to complement our portfolio. To enhance our premium offering, Sachsenküchen 'manufacture special solutions as standard' offering an array of book matched veneers, and in the lowest price groups a unique choice of continuous seamless grain across its wood laminate styles.
"As a KBB specialist for over thirty years, we are delighted to give retailers access to an exceptional mix of innovative product choices to elevate their showroom offering. Something that has become so important in today's market, where it's not just about offering a German product."