Tony Oates, managing director of Dewsbury-based distributor JPD, talks to Rebecca Nottingham about the developments at the business and the changing role of distribution in the KBB market
A lot's happened at JP Distribution since we last met with managing director Tony Oates five years ago at the company's impressive £4 million purpose-built HQ and warehouse facility in Dewsbury, West Yorkshire.
Since then, the company has grown from a regional player into a national distributor, having firmly established roots in the South East of England, north Wales and Scotland. A move that helped JPD significantly expand its retail network from a base of 1,100 independents to in excess of 3,000.
"Part of our strategy to survive the recession was to spread risk by growing our customer base," explains Oates. "We did that in two ways – by expanding geographically, which naturally increases your customer-base, and by developing relationships with the independent merchant sector.
"Our focus has always been on the independent retail channel, which includes kitchen and bathroom specialists and independent merchants, but our sales split has always been heavily in favour of the high-street specialist. We've invested in growing our merchant business and it's gone increased from 10% to 20% of our total business. There's still a lot of opportunity there, though, and that's why targeting that part of the market is part of our rolling strategy."
All of those developments were, according to Oates, made possible by the company's ongoing commitment to investing in the future of the business and the service it provides its customers.
"We're not, and never have been, shy about investing," Oates says firmly. "And that's one of the things that makes us a bit different. "That includes investing in new personnel to cope with growth, developing our product portfolio to meet the needs of our customer base and regular marketing activity – all geared to improving the efficiency of our business and offering a better service to our customers."
Last year, JPD also announced a new partnership with premium appliance brand Grundig, as part of its strategic alliance with the Beko Group.
"We've had to change our product offering and, to an extent, the way we operate, but I still don't forget the fundamental reason why were successful and that is because we invest so much in the service we offer," he explains. "Part of that investment is working with the right suppliers.
"The partnership with Grundig was a great opportunity for us, because we had a gap in our portfolio for a premium brand. It's a superb range of products and comes with a five-year warranty – a great selling tool for retailers – and we've married it to our True Handleless kitchen brand, so we can offer a complete package."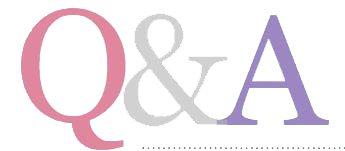 Q: Can you put the company's success into context? How's the business faring at the moment?
A: Business is good. We've grown our revenue, margins and our profit year-on-year-on-year since we came out of the recession in 2013. In terms of this year, we're predicting turnover of around £15 million. For the first half of the year, we had great results and our profit and margin were up once again. Honestly speaking, I think the second half of the year is going to be more challenging, following the Brexit vote. If we can hit seven or eight per cent growth, I'll be happy.
Q: What's driven that growth?
A: Growth of the business has largely been driven by our own brand of kitchen, bedroom and bathroom products – Bretton Park. As a kitchen and bathroom distributor, stocking branded appliances, sinks and taps is still important – it just doesn't dominate what we do anymore.
Q: Why do you think it's become so important for distributors to have their own branded products these days? Is it difficult to make money on brands now?
A: When I joined the business in 2006, we had a heavily branded portfolio, including five kitchen furniture brands. But, I could see that the distribution market was changing and, in order to get ahead of the curve, we needed to change as well. So, that's what we did by launching our own brand [Bretton Park] in 2007. As a distributor, you have to have a more balanced offering these days. We still strongly believe in offering certain branded products, as they give us credibility with the trade, we just complement them with our own product.
Q: What makes a successful own brand in this market?
A: For me, it's about offering a product range that appeals to the needs of the market and that means it has to be up to date, in terms of trends, styles and finishes, and also available ex-stock, so that we can deliver when our retailers need it. We've got a strategic alliance with the Beko Group in terms of offering appliances, many of which are exclusive to us, that go with each of our kitchen furniture ranges. I have a very firm view, which I've held for 25 years, which is good, better, best. So we have an entry-level One Box range, which we sell with Flaval appliances, the mid-market Bretton Park kitchen that we've married to Blomberg, and then our upmarket, Germanic-style kitchen – True Handleless – sits alongside the Grundig brand. That's [the Beko alliance] been a big part of developing our kitchen range.
Q: Is there still a role for traditional distributors in the KBB market?
A: I still think of us as a traditional distributor, but we've changed our business model to suit the market. If I was still reliant on the product mix I inherited when I came in then no, I don't think JPD would still have a role in the market. In terms of distribution, in general, then yes I think it will always have a role in this industry. A lot of brands that go direct tend to underestimate the credit risk involved. As a distributor, we are equipped to deliver in small quantities, because our vehicles are filled with lots of consolidated orders. Brands are not equipped to do that and so wouldn't be able to supply every customer, but that's part and parcel of what we do as a distributor.
Q: What impact is the Brexit decision likely to have on JPD and the wider industry?
A: The negativity surrounding the campaign, and result, has caused a huge amount of consumer uncertainty. We're a consumer-driven economy and if the consumer loses confidence and stops spending money then, well, we all know how that ends. My biggest concern is that we'll talk ourselves into another recession. We need to be optimistic. The decision has been made, so let's get on with it. The longer it drifts, the more uncertainty will come in, so the Government needs to be clear as soon as possible how we're moving forward. There hasn't been enough of a positive spin put on any of it.
We're the fifth largest economy in the world, who wouldn't want to deal with us? We're a major market for premium German car brands. China, New Zealand, India, Australia, to name a few, have all declared that they want trading deals with us. There's also a big housing deficit in the UK and I believe the Prime Minister will invest there, which would also be good news for our industry.
Q: Do your customers need to brace themselves for price increases?
A: We will hold prices wherever we can and remain as competitive as possible, for as long as possible, but I'm not blind to the fact that price increases will come through. We've seen increases on some appliances and bathroom products already. We have a Buyer's Guide for our customers and when that's printed, prices last for six months – we don't change them. Potentially, we will absorb price increases for a time because of that reason. What I've said to our suppliers is that when the pound strengthens against the dollar again, which it will, I want to see price reductions. What's interesting, in our industry, is that we've seen some knee-jerk reactions to the exchange rate, while others have taken a longer-term view.
Q: How secure does the future look for independent retailers? Some experts say that, with the growth of online retailers, there isn't a future for high-street kitchen retailers?
A: Twenty-five years ago, people were forecasting the end of the independent kitchen retailer, and yet, despite significant changes in the market, they're still here and they're still strong. According to a report I read in the '90s, there were around 5,000 independent kitchen specialists. Can you believe that there are still around 5,000 independent kitchen specialists? I'm impressed that the channel has remained that strong. There must be lots of good reasons for that and it's why independents are core to our business.
Q: What sectors of the business are showing growth?
A: It's a very competitive market, but we've seen substantial growth in the bathroom side of the business. We're always looking for growth opportunities, and in 2008 we recognised that there was a big gap in our bathroom offering. We looked at how we could develop that side of the business by expanding our portfolio to meet the needs of our customers, who were asking for a wider range of products. Why have we done so well in bathrooms? We offer good value for money, the products are available ex-stock and retailers who already know us from the kitchen side wanted to do business with us.
Q: Which sectors aren't performing well?
A: The appliance sector is obviously under intense pressure from the internet and it has been a challenge. But, appliances are a key part of our business and of our customers' businesses so, in order to protect it, we had to strategically develop our appliance business to give us, and our retailers, something different. We did that by partnering with the Beko Group and by switching the emphasis away from products that were being aggressively marketed on the internet. We also have very long-established partnerships with Smeg, Rangemaster, GDHA and Electrolux. As a result of these strategies, our appliance business this year is ahead of last year.
Q: What are your thoughts on the CMA investigation? Do you sympathise with suppliers who try to protect their showroom dealers?
A: It's a difficult situation because of the legalities surrounding the issue. My personal view is that we're in an open market, we don't dictate what people can sell at – that's down to our customer. I can empathise, but it's not the right thing to do. Rather than dictating price, there are ways, as a supplier, you can be more creative about creating the differences between what you offer a high-street retailer and an online retailer – for example, extended warranties, different products, etc.
Q: What's your strategy to ensure you always offer a good service?
A: One of the values of a distributor to a retailer is service and the fact that when they order it they get it on time and in full. The service we provide our customers relies heavily on the service we get from our suppliers. When you get poor service in, how do you give a good service out? We've honed our supply chain to prevent and reduce issues with stock levels and improve the service we offer retailers. You're only as good as your last delivery so we track, measure and review our service and that of our suppliers in order to continually improve the efficiency of the business and our ability to provide a better service.
Q: How do you keep ahead of the competition?
A: We've been around for 36 years, so we're well established and we offer an exceptional service. We can only offer such an exceptional service because we're well stocked – we hold between £1.5m and £1.75m worth of stock at any one time across a wide variety of products. And we can only offer that because we're well financed. We're also firmly committed to investing in the future. I won't be here in a number of years' time, but the business will be.
Q: What are your plans for the business moving forward?
A: If you look at reports on the kitchen and bathroom distributor market, it's predicted to grow to £1.1 billion by 2018. Growth is firmly on our agenda and that market forecast underlines our strategy and highlights that there are still opportunities out there for us.