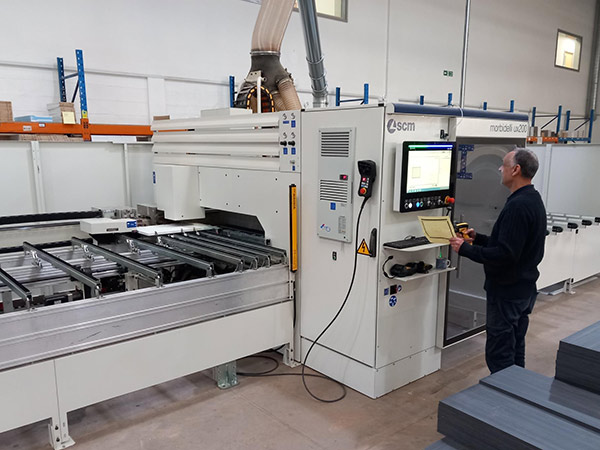 Bathroom furniture manufacturer Utopia has completed the final phase of a £500,000 investment in new machinery to provide increased capacity at its Wolverhampton factory.
The latest addition is a Morbidelli UX200 drilling machine, which was installed in December and is now fully operational. The new machine is said to reduce machining time by between 50% and 80%.
The investment provides four new machines that will provide additional production capacity and in certain cases replace older machines with newer technology.
As well as the Morbidelli UX200, Utopia has also installed a Homag BHX machining centre, a Homag Drillteq ABD and a Sandtech sanding and denibbing machine, which allows the preparation of all panel sizes, including smaller pieces ready for finishing.
Utopia plant and process engineering manager Jonathan Phelps said of the new machinery: "Investing in the very latest technology not only ensures we are manufacturing to the highest standards, but also gives us a competitive edge. In addition, we want to ensure we are manufacturing in the most environmentally friendly way, along with providing the best possible working conditions for our workforce.
"We are delighted with the new investments and the support we have had from our supply partners."