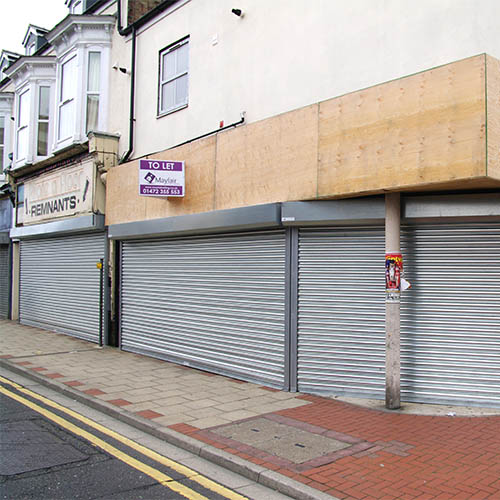 The latest figures from the Local Data Company have revealed the most positive performance on shop openings, closures and vacancy rates since 2016.
LDC stats revealed that 2022 saw the gap between openings and closures narrow to the smallest since 2016, with the net changes in units (openings minus closures) across Britain at -3,365 from -7,902 – a 57% year-on-year decrease.
Overall vacancy rates saw their largest decline since 2013, ending 2022 at 13.8%, which was down 0.6% on 2021. The current rate, however, is still higher than the pre-pandemic (H2, 2019) level of 12.1%.
Looking at the figures for how independents and multiples fared during 2022, although the net change figures for opening and closures for multiples was -3627 units as opposed to +262 for independents, multiples improved more dramatically from the 2021 of -10,059 whereas independents did worse, falling from their 2021 figure of +2,157.
LDC puts the poorer show from independents down largely to the removal of government support in terms of business rates relief allied to increasing energy costs.
In terms of location types, retail parks did best at +0.4% compared with -1.2% in 2021, with shopping centres improving from -3.7% to 0% in 2022. High streets were slightly more subdued at -0.4% (-1.2% in 2021) with standalone locations at -0.9% after -1.1% in 2021, taking them to the worst-performing location after being the best in 2021.
The report also examined the persistent vacancy rates, where units have been vacant for three years or longer. The percentage of such retail space was highest in shopping centres at 6.5% (6.1% in 2021) and 5% for high streets (4.7% in 2021). The report warned that "these units will continue to slow recovery unless action is taken to redevelop them".
Highlighting the fastest growing and fastest declining categories of retail outlets, kitchens and bathrooms featured in neither group, with the biggest losers being banks and other financial institutions at -676 and hairdressers at -527, with the biggest winners being fast food takeaways at +445 and beauty salons at +420.
LDC also looked at the effects on different kinds of retail sectors of the cost-of-living crisis in Q4 of 2022 compared with the first three quarters.
Although electrical goods feature in the list of those affected with a difference in Q4 net change units opened and closed versus the 2022 quarterly average of -34, with furniture, bathrooms and kitchens at -27, they were among the least hardest hit, with supermarkets and food shops at -46, restaurants at -95 and hairdressing, health and beauty at -127.
Commenting on the findings of the report, LDC commercial director Lucy Stainton said: "As 2022 came to a close, we were able to reflect on our first full year on the other side of a global pandemic. Happily, as the year progressed, we were charting some of the most positive statistics we have seen since 2016, namely the largest decrease in vacancy rates in a given period and the fewest net closures."
But it was not all good news. Stainton added: "That's not to say 2022 hasn't been marred by some phenomenally tough economic headwinds that squeezed both businesses and consumers with unhelpful circularity."
She added: "In particular, while overall market performance did improve, independent businesses have started to feel the pinch from the impact of the cost-of-living crisis and this is reflected in the slowdown in openings and increase in closures."
In its summary, the report concluded: "2023 is set to be another challenging year for the retail and leisure sector. However, as this report shows, the retail and leisure sector is more resilient and better-equipped following the volatility of the past five years."