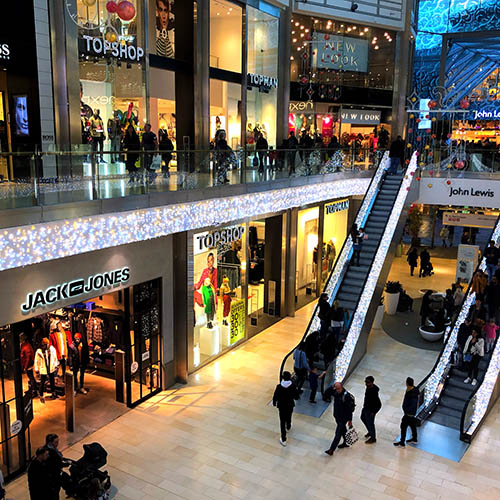 Retail sales values grew by their highest level in a year in February with non-food sales rising by twice the average, maintaining the momentum they gained in January.
According to the latest Retail Sales Index from the Office for National Statistics (ONS), retail sales values rose overall by 6.3% in February, which was the highest level of growth since March 2022. Month on month they rose by 2.2%.
Non-food sales rose by 2.4% in February in volume, fuelled by strong sales in discount department stores.
Although the value of sales was up, volume fell by 3.5% from February last year and by 0.3% on the previous three-month period.
And while the amount bought in retail stores returned to pre-coronavirus pandemic February 2020 levels in the latest month, the amount spent was 16.8% higher.
Commenting on the figures, British Retail Consortium chief executive Helen Dickinson said: "Retail sales growth accelerated to 6.3%, the highest level since March 2022, however rising inflation meant that sales volumes remained firmly in the red. Despite the ongoing cost of living squeeze, customers were still ready to spend on what they needed, with higher sales for categories including clothing and cosmetics.
"There remain challenges to consumer spending in the coming months with the end of the Energy Bill Support Scheme in April and the increasing cost of borrowing. It is essential that Government avoids any additional regulatory burdens on business that would risk pushing prices up, adding to the squeeze on consumer wallets."
Data in the sales index is obtained from across Great Britain with a sample size of 5,000 retailers – including all large retailers and a representative sample of smaller businesses.
Warning of potentially tough times to come, in a separate announcement independent retailers association Bira predicted that the recent surprise inflation rise of 10.4% "will hurt the high street".
Bira CEO Andrew Goodacre said: "We are really shocked at this rise and worry for the independents out there who are struggling with rising costs as it is.
"Food inflation at 17% ( more than double non-food inflation) is a real concern because these higher prices for essential items (as with energy) means there is much less money for other disposable income expenditure.
"Removing the energy support from businesses before cheaper prices have been implemented will fuel inflation in the future," he said.