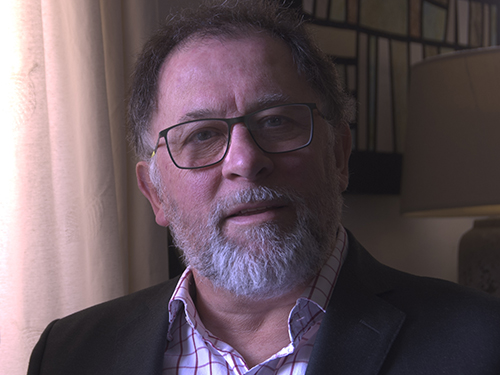 There's a skills crisis in kitchen and bathroom installation, but would designers benefit from spending more time with fitters to see how they really turn designs into reality? Asks Keith Brisley from Greengage Interiors…
There is an admonition that proposes, "before you judge the man (sic), walk a mile in his shoes".
BiKBBI chief Damian Walters' stark warning that a crisis is hitting the KBB industry due to the shortage of qualified fitters begs the question – why? And that isn't to ask what the immediate and obvious problems are, but perhaps to look beyond that to what it is actually like to be a kitchen fitter. This, I would suggest, highlights a more structural and fundamental issue within the industry.
How many Monday mornings do you forgo the comfort of your warm studio and a restorative coffee for the muddy building site or client's kitchen to supervise the initial installation and delivery of necessary materials? The kitchen at this stage is likely to be a shell – devoid of original fittings and bearing the reality of the services left behind, along with missing lumps of plasterboard where the tile removal proved challenging – and a regular sight for the fitter. I suspect many independents rightly proud of their fitting side of projects are maybe unaware of just how much correction and workaround the fitters take on their own shoulders with each project.
So, if this early fitting stage visit rarely or never takes place, then shame on you. Put on the fitter's safety boots and imagine if you will a pile of boxes, a plan and the aforementioned stripped out kitchen. The fitter is looking at a concrete floor which a downdraft extractor is expected to be ducted through to the outside, there is also a mess of plumbing not visible at survey including an expansion tank for a reverse osmosis system. The walls are clearly out of square and far from plumb.
Given that the design is based on standard depth worktops the fitter has nothing but headaches.
We like to think this doesn't happen with designs created by independents, because we're skilled professionals and if we have the above-mentioned acumen, we are on site and able to diffuse the situation so that the pressure on the fitter is relieved and a solution can be sought.
But here's the rub: years of processing orders from independent studios as well as national companies have taught me that there is a catastrophic lack of technical know-how in many designers' skill sets. Standing in the studio surrounded by 'wow factor' displays and waxing lyrical about the client's new dream kitchen may engender warm fuzzy feelings, but if you don't understand buildings and the limitation caused by aspects like solid floors as opposed to suspended floors and consideration for the placement of joists in relation to the direction of the ducting, then can you really call yourself a kitchen designer?
Poorly considered
This may not be the case in all studios, but too many poorly considered layouts are still relatively commonplace. If you want verification talk to the guys producing templates. How many times do they encounter hob cut-outs that aren't achievable as the designer hasn't considered the manufacturer's required clearance from the back of the hob to the finished vertical wall surface? How many independents still relate to 600mm as the standard worktop depth?
Do your designers understand the difficulties and limitations of ducting? Have they ever been on-site for an entire kitchen fit, witnessing first-hand the daily issues facing the fitter? Imagine how much more confident they would be armed with this knowledge? In the event of the client not finding this level of competence elsewhere wouldn't they beat a path back to your door?
If we as an industry sector could organise around training and accreditation on a national basis for designers, along with apprenticeships for fitters and then up our game in terms of working more closely with the fitters, we can start to call out the real difference in buying from the independent sector.
The differential in skill is the key weapon in the independents' armoury and yet despite years of rhetoric there is nothing that unites the independent sector effectively. As Damian Walters said in his recent speech, just look at the plumbing and heating sector and their success in moving the issue of apprenticeships forward.
Improving the lot of the installer and increasing their number is undoubtedly urgent, but we need to improve the skills of designers and installers in tandem. Designers could improve their understanding of their trade in two weeks spent with a top-class fitter.