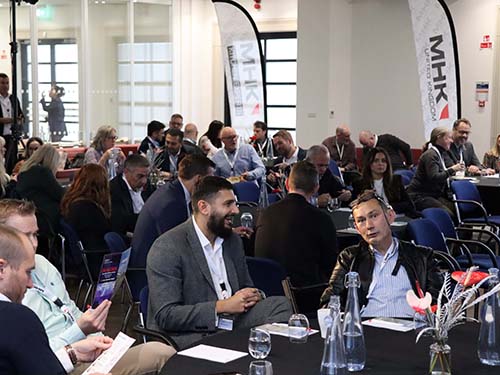 Buying group MHK is marking the fifth anniversary of its UK operation, saying its growth has been 'exponential' since arriving in this country.
Officially launching in January 2018, a recent survey of members saw 100% of them say that it had transformed their business.
Sales director Paul Wheeler, said that the organistion had set 'ambitious' targets when it launched but they have been met and exceeded.
"Steady, strategic growth by bringing our win-win business formula to premium independent retailers was always our five-year plan for the UK market," he said.
"There was a myth being spread in the UK that becoming a member would mean giving up control of your business. But the fact is, any of our members will confirm this is not true and that they are totally in control of their own business. From start ups to industry stalwarts, our members are our biggest champions and can speak first hand of the benefits they have seen in making their businesses more successful and profitable."
MHK's Central Payment System is at the heart of its offering to retailers. The company says it streamlines the payment process for both retailer and supplier members, minimising credit risks for those suppliers which, MHK says, can mean lower price for retailers.
Torben Schmid, from member Torben Schmid Kitchens in Cornwall, said: "MHK has transformed my business. As a start-up business, both the advice they have given me and the extraordinary terms and prices have helped propel my business to the next level."
Globally, MHK continues to grow. In its 2022 annual report, it said 3,877 members had generated sales of €9.7 billion euros – a year-on-year increase of just over 9%.