Retailers have been adapting to supply chain problems since Covid struck. Three years on, the consensus is that things are getting better even if they are not fully back to normal. Chris Frankland looks at the steps manufacturers have been taking to overcome the challenges…
Who could have foreseen that a microscopic virus would so devas­tate the KBB supply chain that we are still feeling the effects three years later? The good news, however, is that according to leading KBB experts and retailers, the situation seems to have got better and is steadily improving.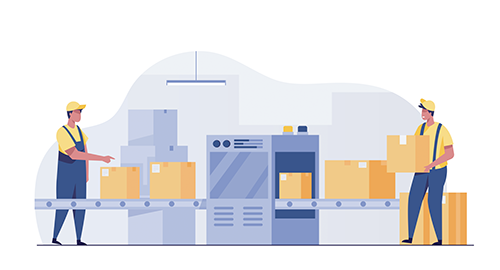 Appliances were hit hard by the closure of the factories in China that supplied the vital chips and components required. Raw materials used in manufacturing furniture, appliances and bathrooms were also affected, while manufacturing in Europe and the UK was also temporarily disrupted.
Then the war in Ukraine added disruption to the supply of china clay (tiles) and urea (chipboard).
And when showrooms began to open up again, the industry was hit by the double whammy of house-bound consumers on a home-improvement rampage. Retailers and manufacturers were left struggling to cope with this pent-up demand and lead times went from weeks to months, or even a year.
Lead times like that seem to be a thing of the past as manufacturers have worked hard to build up stock levels by increasing warehousing and production capacity and finding alternative sources of supply for raw materials and components, helped by slowing consumer demand.
Paul Hide, chief executive of appliance manufacturers association Amdea confirms this, saying: "The pressures on supply chains have significantly eased over the past six months or so and our evidence is that non-availability or long lead times are now rare. This has been achieved through a mix of improving component availability, a slowdown in the global demand for appliances from the boom years of 2020 and 2021 and the move by China to end the cycle of lockdowns and factory closures that occurred as a result of pandemic countermeasures."
This is borne out by Bill Miller, MD of the KBBG buying group, who says: "The feedback from our members is that the supply chain issues have significantly improved over the past few months. Although not back to pre-Covid levels, products are now coming through on much shorter lead times and where there are still issues, there are usually alternatives available."
In the bathroom sector, Bathroom Manufacturers Association (BMA) CEO Tom Reynolds also reports an improving picture. "Given the bag of issues, bathroom suppliers have been incredibly agile and have tried to minimise disruption to customers as much as possible," he explains. "This year, lead-in times in the bathroom sector are largely back to pre-pandemic levels."
Paul Wheeler, sales director of buying group MHK, also thinks cooling demand has helped. He says: "My feeling from evidence I see is that the combination of reduced consumer demand across Europe and improving supply has resulted in the overall situation improving." The KBBG's Miller also agrees reduced demand has "given manufacturers the opportunity to catch up and rebuild stocks".
So what have manufacturers been doing to mitigate the disruption? MHK's Wheeler says: "Among appliance manufacturers, we have seen production of core products prioritised over the more specialised models to give shorter lead times on certain products."
Many manufacturers have increased their stockholding and found alternative sources of components. The BMA's Reynolds adds: "An enormous amount of time has been put into finding workarounds and fixes, for example on logistics issues.
"Many manufacturers have increased stock levels, involving a significant investment of working capital. Sup­­pliers have also looked at their own supply chain with a view to diversifying and therefore spreading risks."
Lead times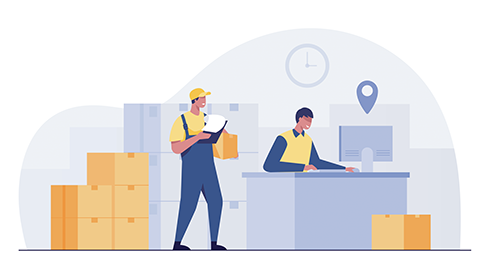 Lead times have benefited too, with BMA's Reynolds observing that "this year, bathroom sector are largely back to pre-pandemic levels".
MHK's Wheeler has also seen improvements in supplies coming through to his members. He says: "Particularly in 2021 and the first half of 2022, lead times were affected, with delivery times of six months for furniture and many appliances not uncommon, but lead times on furniture on the whole are now back at normal levels of four to eight weeks and seem to be stable. Appliance lead times are falling too."
This all led to what MHK's Wheeler describes as a "stressful and challenging time for retailers" but he adds that his members, like many KBB retailers, saw increased profits and turnover in 2022 as consumers prioritised quality. Both the KBBG and MHK tried to help members' stress levels by sourcing alternative products where they saw the original supplier might miss a crucial deadline, as well as helping with payment terms and credit limits.
Shortages also meant that retailers had to plan ahead better. As Richard Hibbert, national chair of the KBSA, confirms: "As an industry, retailers have become more organised over the past 18 months in order to deal with supply chain issues, accepting that things have changed and that last-minute orders are no longer available."
So, with signs of light at the end of the tunnel, what is the outlook for the rest of 2023? Miller at the KBBG is upbeat: "We expect that the supply chain situation will steadily improve. Also retailers are continuing to place their orders as soon as possible."
Focusing on appliances, Amdea's Hide reports good news: "Our members tell us that they do not expect to fail to meet the demand requirements from their customers based on the collaborative forecasting for this year, so we see no evidence that market opportunity will be constrained by limited supply."
Good news is also on offer from the BMA on bathrooms, with Reynolds saying: "Supply chain issues for bathroom products have definitely been getting better over the last year and are set to return to normal in 2023. This is through a combination of incredibly hard work by suppliers, and a cooling of demand."
This optimism is reflected among the membership of buying group MHK, with Wheeler reporting that: "Across the manu­facturers we work with, the general feeling is the situation is stable and improving through a combination of manu­facturing busi­nesses realigning their offers to their production capacity, closer collab­oration with our retailers in terms of order visibility and commu­nication, and the peak in post-pandemic consumer demand subsiding."
Our kbbreview100 retailers confirmed an improving picture, as seen in the results of our recent poll (see below).
That said, 47% of kitchen retailers said they currently had projects that can't be completed because of product shortages, so clearly it may still be some time before such legacy issues are resolved completely. Equally, retailers famously have long memories and the reputational damage to some suppliers may last way past the solutions for the supply chain itself.
KBBREVIEW100 QUICK POLL: Is supply getting better or worse?
Things have improved greatly from when we last asked our kbbreview100 about the supply chain, when as many thought it was getting worse as thought it was getting better.