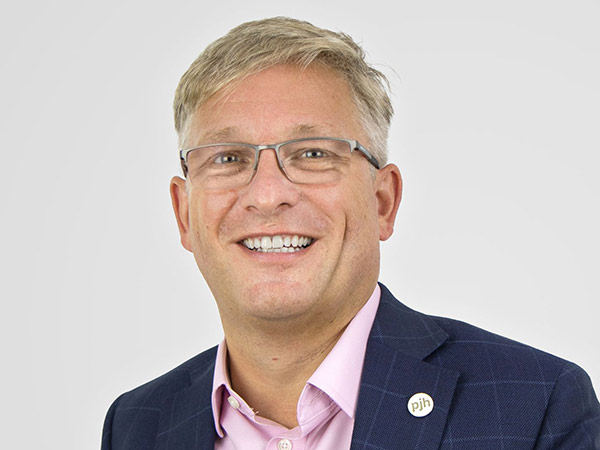 KBB distributor PJH has revealed its plan to build a new £20 million distribution centre as part of its ongoing growth strategy.
The investment has allowed PJH to acquire a site in Wolverhampton on which it plans to build a 200,000 sq ft distribution centre, designed to the company's specifications.
PJH will relocate its entire current Cannock operation to the new facility – which it hopes it to be fully operational from Summer 2024.
In a statement, the brand said the new site will almost double the footprint of its existing distribution centre and will support planned product range enhancements, an increase in the already excellent stock availability and further improvements to its next-day delivery service. In addition, the site will also include a new purpose-built showroom designed to showcase its portfolio to customers.
Speaking about the new Wolverhampton Distribution Centre, Richard George (pictured), CEO of PJH said: "Acquiring the new site represents a considerable investment by PJH and supports further our commitment to be our Customers' FIRST CHOICE as we continue our growth journey. This will be PJH's flagship distribution centre and the new site will benefit from being ultra-modern and is aimed at taking our already fantastic service to the Next Level. I was keen that we remained in the local area to ensure we retain all our employees, as they are fundamental to the success of our business, so I am delighted that we have found this site in Wolverhampton."
Earlier this year the brand showed its commitment to retailers with the launch of its Bathrooms to Love BOND initiative which, it says, aims to protect independent displaying retailers from online pricing competition.