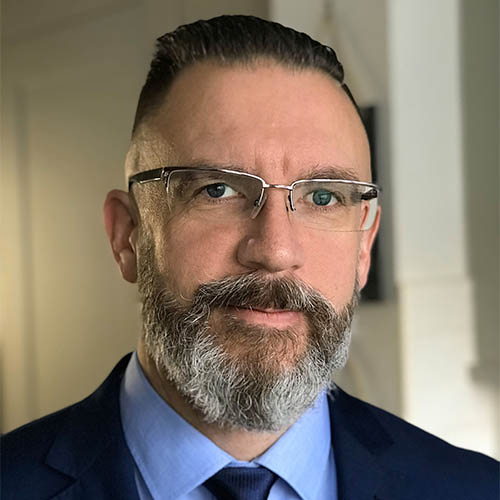 Jamie Schneider, Hacker UK MD, has urged the industry to prepare for a turbulent 18 months.
During a visit to the company's London showroom, Schneider (pictured) told kbbreview that the mid-upper sector of the kitchen market should expect the next 18 months to two years to be challenging and urged retailers to be open to change in order to survive this difficult period.
"I'll be very open and honest here, we are going to see some suppliers and retailers fall by the wayside over the next 18 months to two years," said Schneider. "We've seen that happen already recently and I've no doubt we'll see more of it moving forward.
"The market is very difficult at the moment, and we all have to navigate it as best we can but ultimately, I'd say adjustment is the key to survival. That kind of change can sometimes painful but, if you're not a well-run, profitable business with a good strategy it will be very difficult to survive this challenging period.
"Setting realistic goals and targets at the moment is also the sensible approach."
He put his proposed 18-months of turbulence and challenges down to the post-covid marketplace, rising costs, and uncertainty among consumers.
"The mechanics have changed, and the entire market is having to adjust," he added. "There is still the mid-top end that remains relatively undisturbed but we're definitely seeing a shift in the mid-market.
"During Covid, most retailers didn't have to be proactive for sales because it was a more structured market because consumers had the time, money and appetite and actually went searching for kitchen specialists. Now we're back to the pre-covid footfall levels and don't think everyone has been proactive enough.
It wasn't all bad news however, particularly for those retailers targeting developers, as he predicts that we'll see an upturn in the contracts sector later this year.
"From conversations we're having, it looks like the contracts side of the market will pick up in the third and fourth quarters of the year. In fact, it even looks likely to grow."
German furniture brand Häcker recently revealed it had achieved sales growth of 8.3% to €786 million (£693m) in 2022.