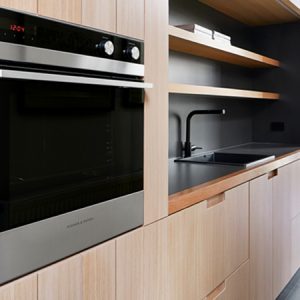 Haier Europe, the home of brands including Haier, Hoover, Candy and Fisher & Paykel, has recorded record growth for its 2022 financial year.
The worldwide Chinese-owned company – Haier Smart Home – grew by 7.2% year-on-year, with sales revenue of £28.6bn. Its overseas market continued its double-digit growth, with a 10.3% increase in turnover over 2021.
However, Haier Europe saw sales of £2.8bn, an increase of approximately 20% year-on-year. All this combined sees Haier claim to be the number one appliance company in the world.
"I am proud of how we managed to achieve such an outstanding result. Despite all the headwinds, Haier Europe keeps over-performing within the market", said Yannick Fierling, CEO of Haier Europe. "This further inspires us to strengthen our mission to drive the future of IoT (Internet of Things) ecosystems and connected scenarios and encourages us to deliver our vision to be the first consumer choice for smart home solutions."
In 2022, Fierling attributed it's continued growth to the partnership it has with its retailers.
Haier has also been busy expanding its European facilities with dishwasher and kitchen appliance factories in Turkey and a refrigerator factory in Romania. Last year, Haier Europe completed the construction of a new highly-automated dishwasher factory in the company's industrial site in Eskişehir, Turkey.